CARLIKE CL-ES-04 Electro Metallic Satin Ghost Grey Vinyl
Series: 3000

Brand: CARLIKE

Color: Electro Metallic Satin Ghost Grey

Model number: CL-ES-04

Characteristic: Super stretch, incredible restorable

Performance level: Premium+

Film produce technology: High polymeric with double casting

Film thickness: 160micron, 6.4mil (with glue)

Release paper: 160g/m2, silicone coated

Adhesive thickness: 30μm

Air bubble free: Yes

Application: Car wrap

Application temperature: From +80°С to +120°С

Temperature resistance: From -40°С to +120°С

Storing period: 2 years if stored in +10°С to +25°С, relative humidity 50%, in original package, away from direct sunlight, clean and dry place

Package: Full roll width 1.52m, length 17m, weight 13KG

Packing size: 1.55x0.18x0.18m

Remark: the full roll 1.52x17M/5x56FT usually is enough for wrap a full sedan or SUV. If your car is larger, please choose 1.52x23M/5x75FT, we will send 1.52x6M/5x19FT + 1.52x17M/5x56FT.

Quality warranty: 2 Years, during the quality warranty period, the film surface has no obvious fading, no cracking, and no residual glue on the car paint after removable.
Data Sheet
Surface
Opaque
Substrate
material
130Microns
High Polymeric PVC
Pressure
sensitive adhesive
30μm
Solvent-based Removable
Releaser liner
160G double PE coating
High density air channels
Elongation
at break
300%
Tear strength 
37.2 N/10mm
Test Method: ASTM D3759
Glossiness
Gloss 95-110Gu
Matte 5-30Gu
Viscosity
Initial tack:700-800g/25mm
After 24 hours:1800-2000g/25mm
After 3 months: 1500g/25mm
Peel strength
2.5N/25mm
Test Method: ASTM D3330
Temperature resistance
 -40°С to +120°С
Flourescent
ultraviolet test 
Gray Level: 4-5
Test Method: ASTM D4329-13A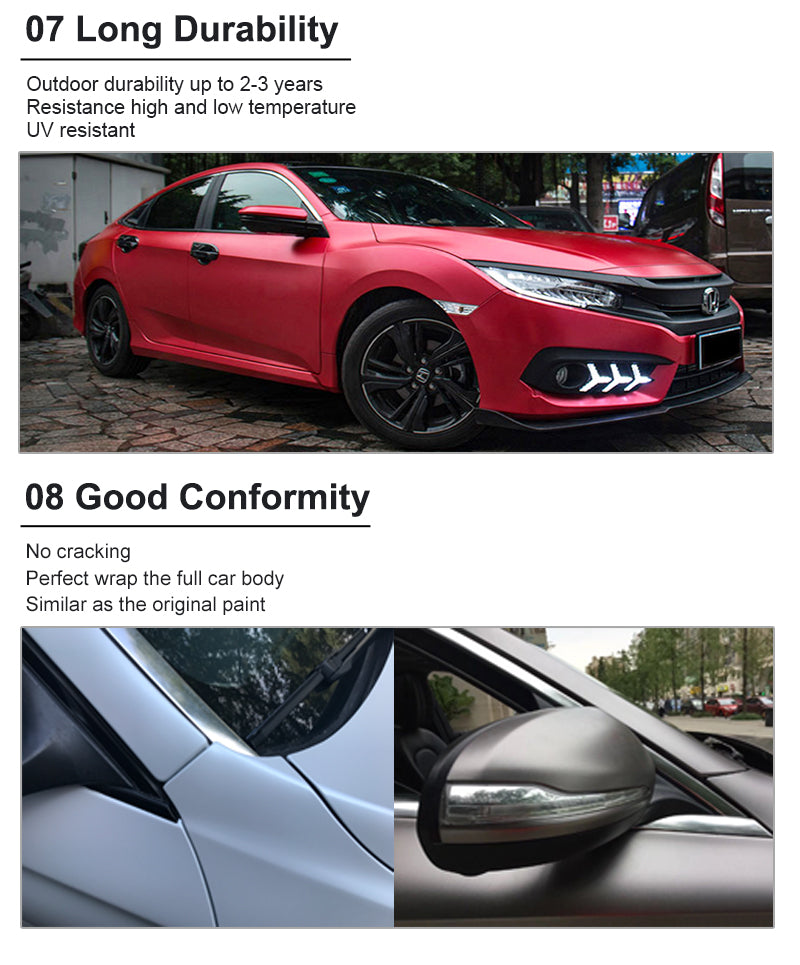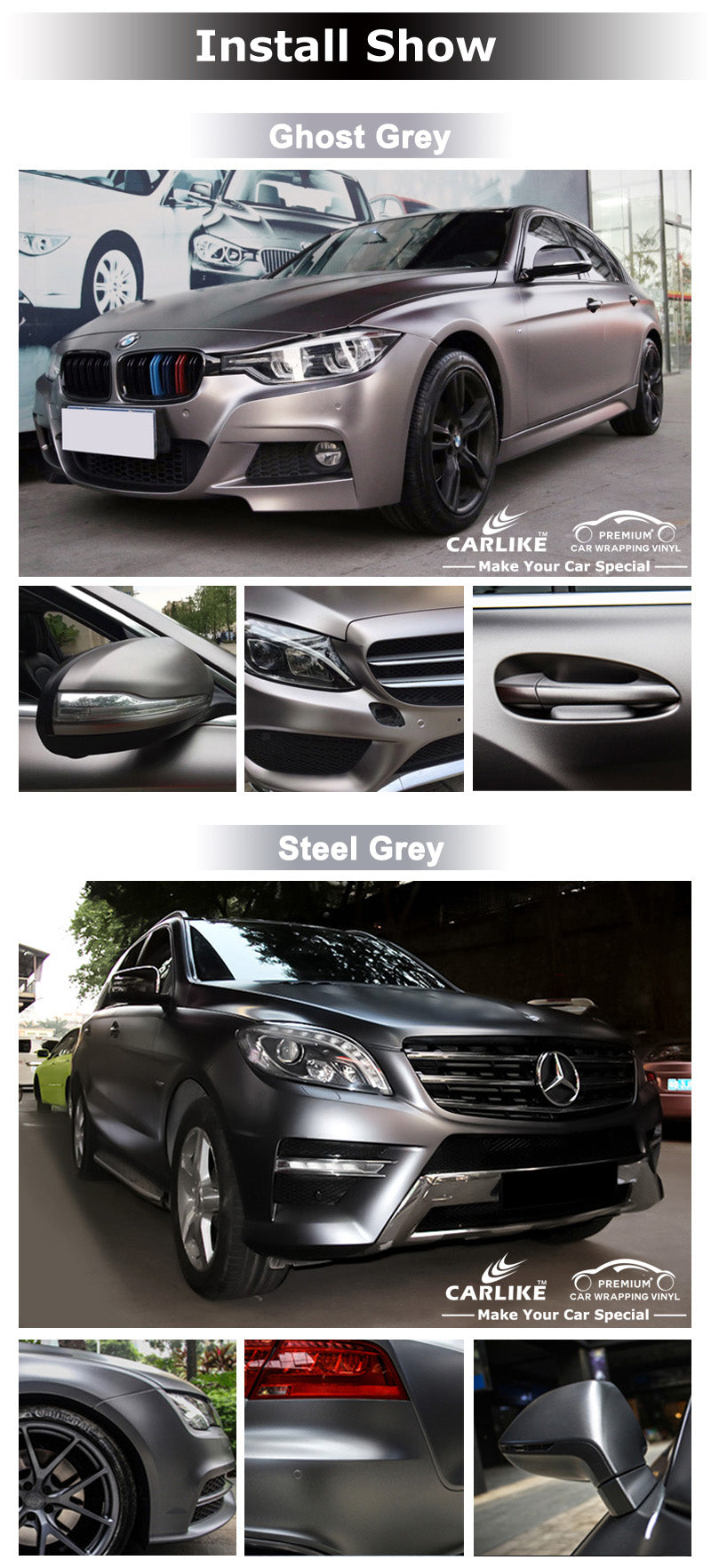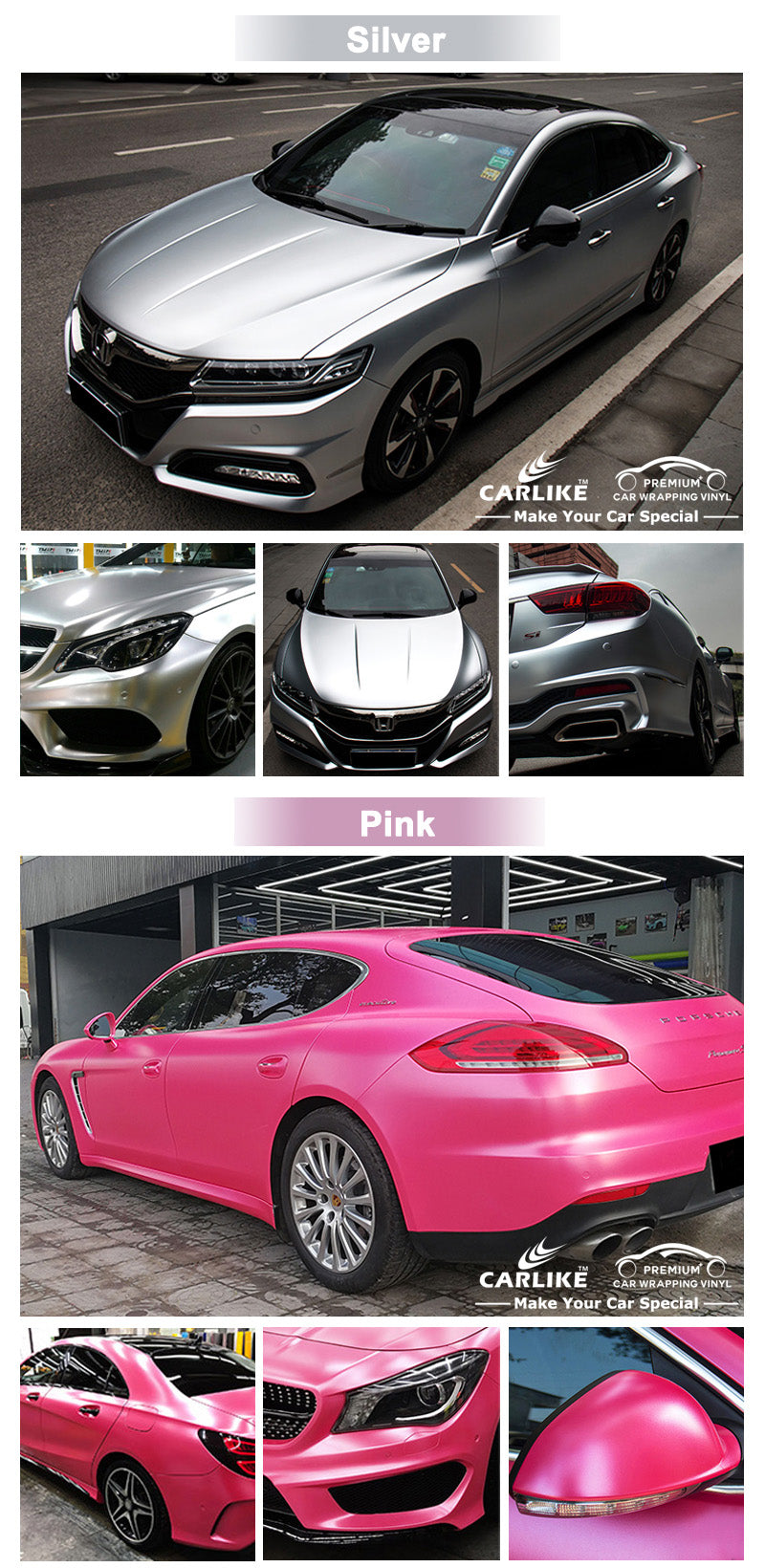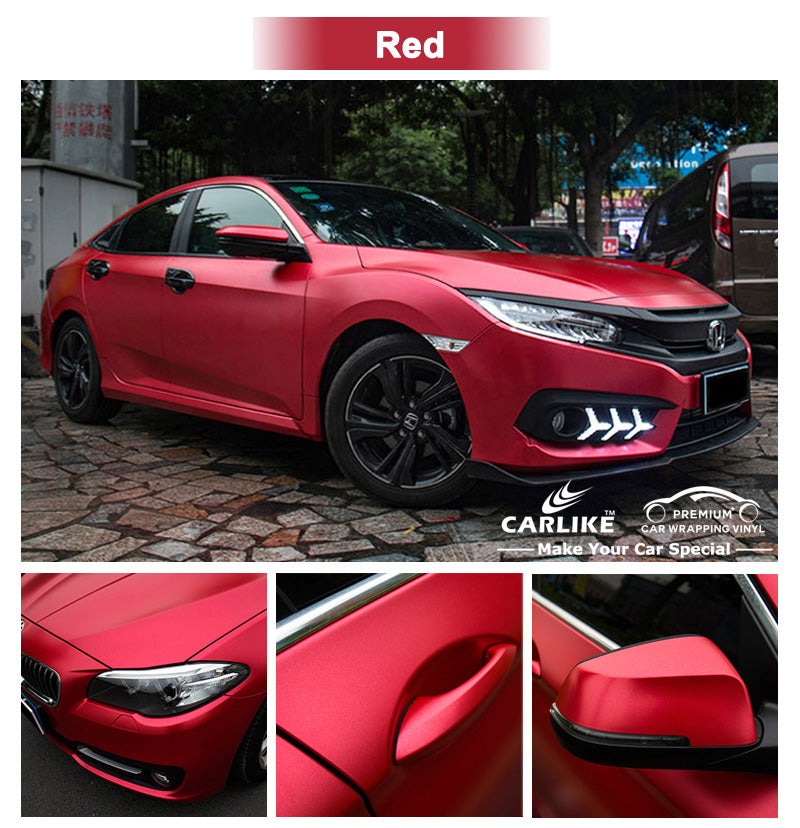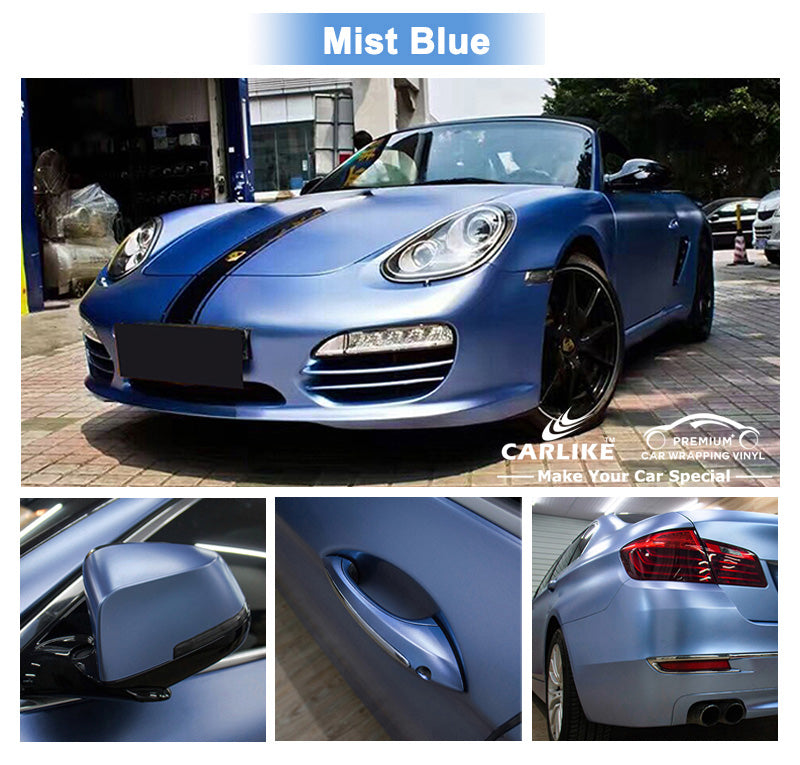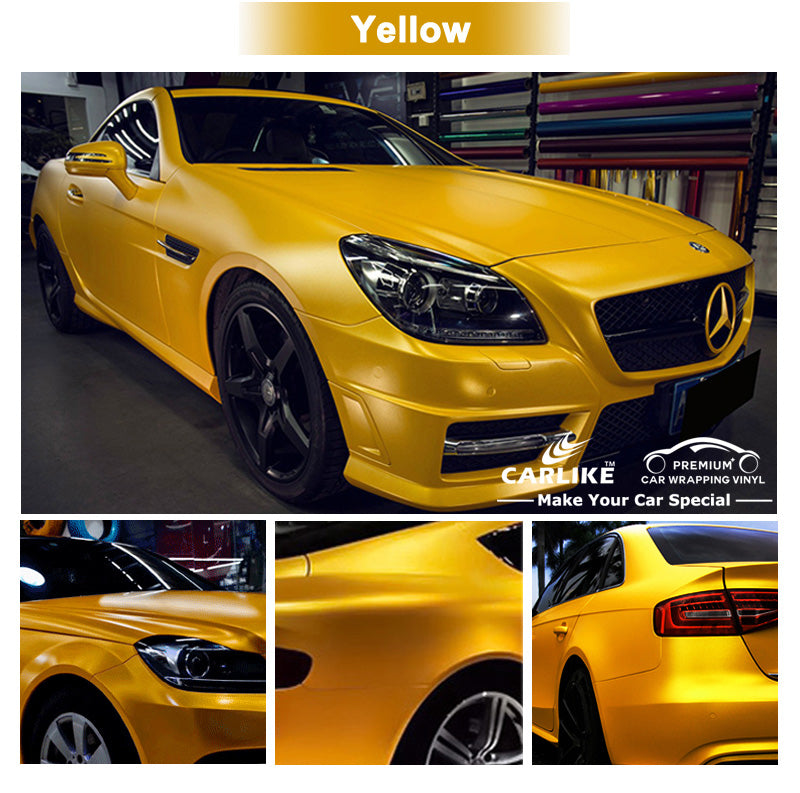 Caution: The product images, colors on the screen are approximate. For the real representation of the product color, please check the color swatch.
Electro Metallic Satin Ghost Grey Vinyl Wrap is a type of vinyl material that is used for car wrapping. Car wrapping involves applying a layer of vinyl film onto the surface of a vehicle to change its appearance. It has gained popularity in recent years as a cost-effective alternative to traditional paint jobs, allowing car owners to customize and protect their vehicles.
Vinyl wraps come in various finishes, colors, and textures, and the Electro Metallic Satin Ghost Grey option offers a unique combination of characteristics. Let's break down each aspect:
Electro Metallic: The "Electro Metallic" component refers to the metallic particles embedded in the vinyl material. These particles give the wrap a metallic sheen, adding depth and a reflective quality to the color. The metallic effect can vary depending on the lighting conditions, creating a dynamic appearance that catches the eye.

Satin: The term "Satin" describes the finish of the vinyl wrap. Satin finishes fall between glossy and matte, offering a semi-gloss appearance. This finish provides a sleek and sophisticated look, giving the vehicle a modern and upscale aesthetic.

Ghost Grey: "Ghost Grey" is the specific color of the vinyl wrap. It is a shade of grey that has a slight translucent quality, allowing the underlying surface to subtly show through. This creates an intriguing effect where the original color of the vehicle blends with the grey tone, resulting in a distinctive and sophisticated appearance.
Vinyl car wrapping offers several benefits compared to traditional paint jobs. Here are some advantages:
Customization: Vinyl wraps provide a wide range of color and texture options, allowing car owners to personalize their vehicles according to their preferences. Whether it's a solid color, metallic finish, or even a pattern or design, vinyl wraps offer virtually limitless possibilities.

Protection: Vinyl wraps act as a protective layer for the original paintwork of the vehicle, shielding it from minor scratches, UV rays, and other environmental elements. This helps preserve the resale value of the car by maintaining the condition of the paint underneath.

Cost-effective: Vinyl wrapping is generally more affordable than a full paint job. It allows car owners to achieve a similar transformation in appearance without the high costs associated with repainting a vehicle.

Reversibility: One significant advantage of vinyl wraps is their reversibility. Unlike paint, vinyl wraps can be removed without damaging the original paintwork. This feature makes it an attractive option for leased vehicles or for those who want to change the look of their car periodically.
Applying a vinyl wrap to a vehicle requires skill and expertise. It is typically done by professionals who have experience in car wrapping techniques. The process involves thoroughly cleaning and preparing the vehicle's surface, accurately measuring and cutting the vinyl film, and carefully applying it using heat and pressure to ensure a smooth and seamless finish.
In conclusion, Electro Metallic Satin Ghost Grey Vinyl Wrap is a specific type of vinyl material used for car wrapping. It offers a unique combination of metallic particles, a satin finish, and a translucent grey color. Car wrapping with vinyl provides customization options, protection for the original paintwork, cost-effectiveness, and reversibility. It is a popular choice among car enthusiasts looking to transform the appearance of their vehicles.
---
We Also Recommend
---