SINO Color PVC Cutting Vinyl
We can supply 1.22m 48" width, kindly contact us to get the best price.
Characteristic: Super gloss, Super matte
Brand: SINOVINYL®
Model Number: SINO-CV
Film thickness: 100micron, 4mil
Glue thickness: 25μm
Release paper: 140g/m2, Silicone coated
Durability: Outdoor 2-3 years, indoor 5 years
Adhesive style: Transparent, polyacrylate, removable
Application: Computer cutting, graphic, advertising, sign, poster, car decal sticker, decoration, furniture
SINOVINYL® Cricut cutting Vinyl is the number one choice in vinyl decor, which is quickly becoming one of the most popular ways to decorate homes and advertising signs.
Easy to cut, self-adhesive, removable, can be use for outdoor and indoor , it is the perfect way to add your favorite quotes and designs directly to the walls of your home.
Best of all, this vinyl film removes cleanly and easily for up to 2-3 years after application and has a matte surface that suppresses unwanted reflection. It's an ideal choice for temporary and short-term indoor graphics.
Works with craft cutters, If you use cutting machines like the Silhouette, Graphtec, Inspirations, Xyron, Craft ROBO or other similar vinyl sheets then this definitely is the product for you.
Cool Waterproof crafts vinyl sheets , Permanent Assorted Vinyl for arts , cricut, silhouette cameo,craft cutters, printers, Letters, Decals.
Adhesive backing and liner for Ultra easy use, No more cheap backing ruining and separating from the vinyl in the cutting process before usage. No need to endure a frustrating peeling process after cutting with this easy to peel liner.
The normal size is 0.61x50M/24"x163FT, 1.22x50M/60"x163FT, we can make customize size and brand, such as 12"x12" or 0.61x9m etc.
What is the advantage of SINOVINYL®
 

cricut cutting vinyl?

The cricut sino cutting vinyl with 6 advantages:
1. Removable:

When you stick on the wall, glass or any other smooth surface, you can remove it any time, and without the glue leave on the surface.

2. Friendly materials:

The SINOVINYL® cricut cutting vinyl raw material made by PVC and solvent glue, no smell, no formaldehyde.

3. Long durability:

Use for outdoor 2-3 years, for indoor up to 5 years.

4. Easy to application:

SINOVINYL® cricut cutting vinyl is easy for cricut vinyl cutter plotter, easy to cut and application on the wall, glass or any other smooth surface.

5. Multi colors:

With more than 100+ colors, super gloss and super matte surface.

6. Versatile widely use:

SINOVINYL® cricut cutting vinyl can be use for vinyl cutting plotter, letters and patterns cutting, outdoor and indoor graphic poster sign, wall and glass decoration, home decor, furniture, car decal sticker etc.

 
How to use SINOVINYL®
 

cricut cutting vinyl?

1. Design creation in the computer
Computer designed images are loaded onto the vinyl cutter via cords or over wifi depending on the model. Then the vinyl is loaded into the machine where it is automatically fed through and cut to follow the set design.

2. Use the vinyl cutter to cutting
The vinyl cutter uses a small knife to precisely cut the outline of figures into a sheet or piece of vinyl, but not the release liner. The knife moves side to side and turns, while the vinyl is moved beneath the knife. The results from the cut process is an image cut into the material.

3. Weeding the release paper
The material is then 'weeded' where the excess parts of the figures are removed from the release liner. It is possible to remove the positive parts, which would give a negative sticker, or remove the negative parts, giving a positive sticker. Removing the figure would be like removing the positive, giving a negative image of the figures.

4. Use the transfer tape to position and transfer the vinyl
A sheet of transfer tape with an adhesive backing is laid on the weeded vinyl. A roller is applied to the tape, causing it to adhere to the vinyl. The transfer tape and the weeded vinyl is pulled off the release liner, and applied to a substrate, such as a sheet of aluminium. This results in an aluminium sign with vinyl figures.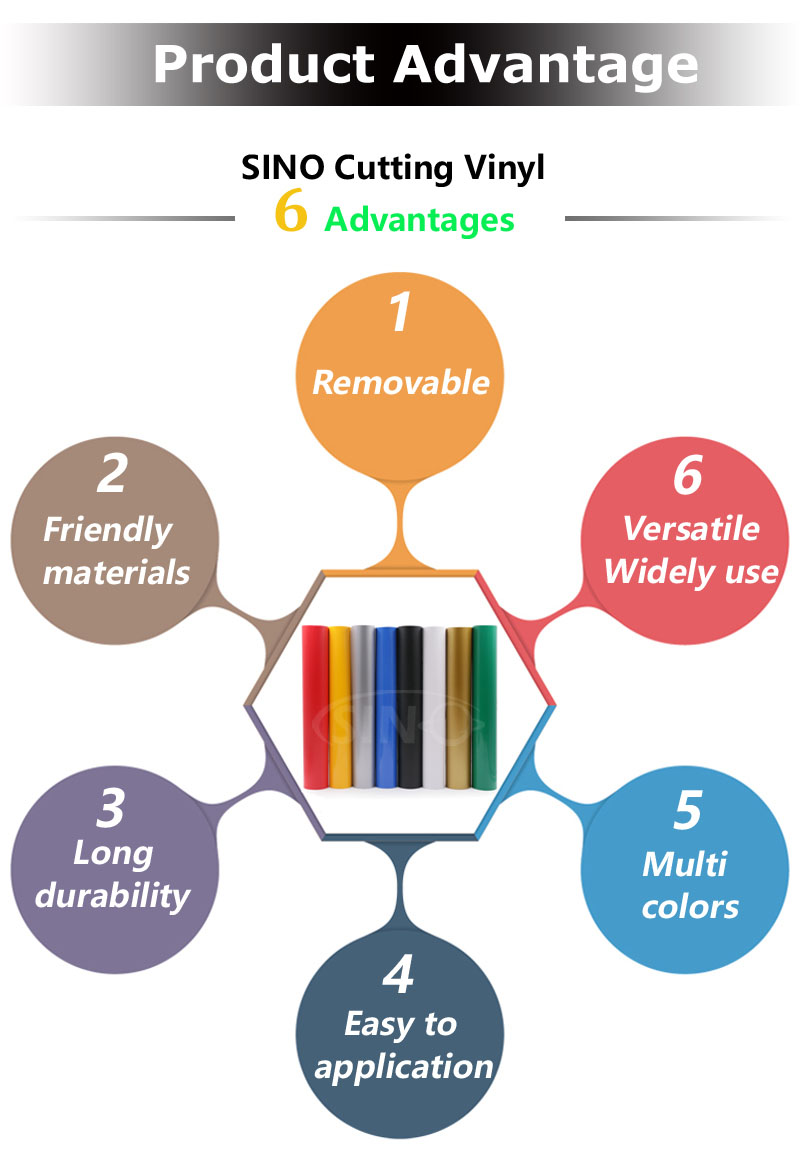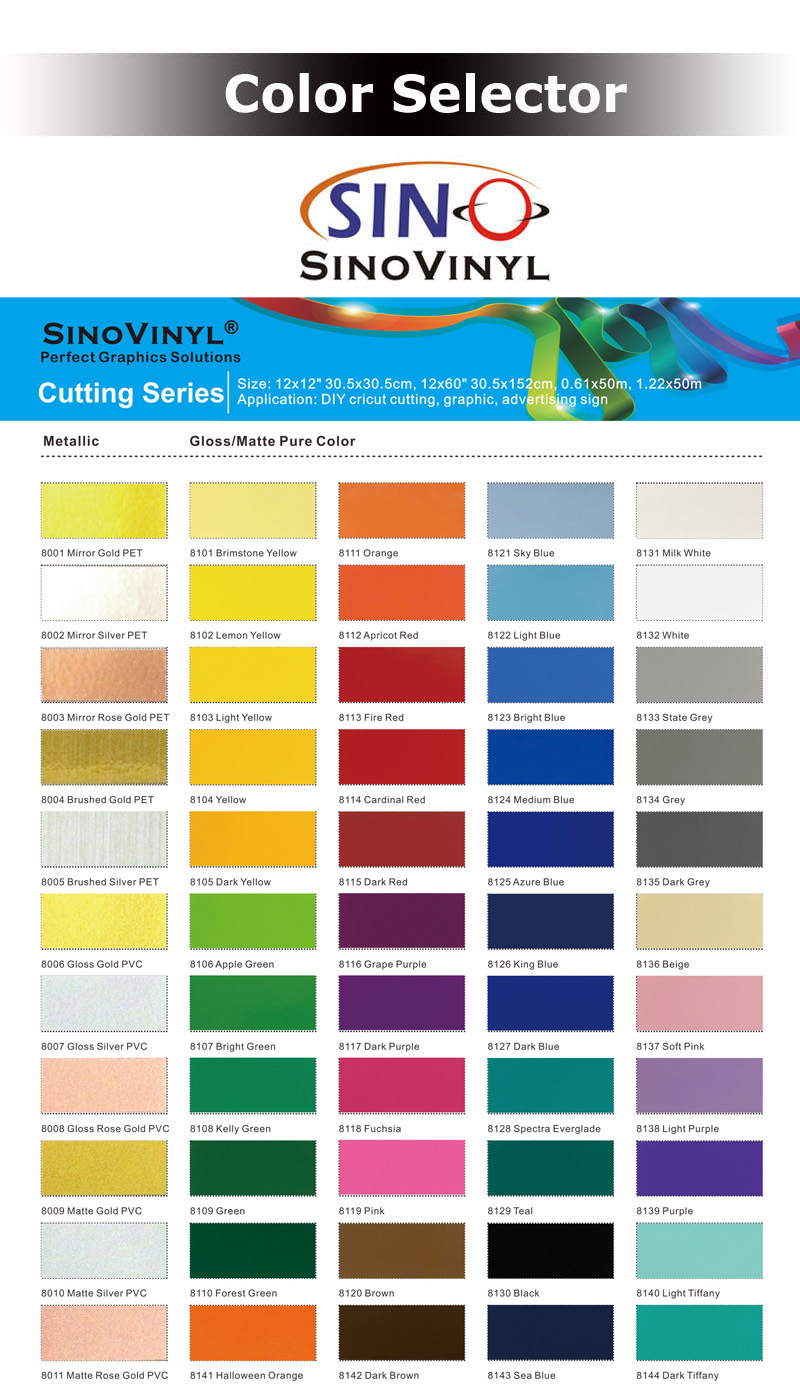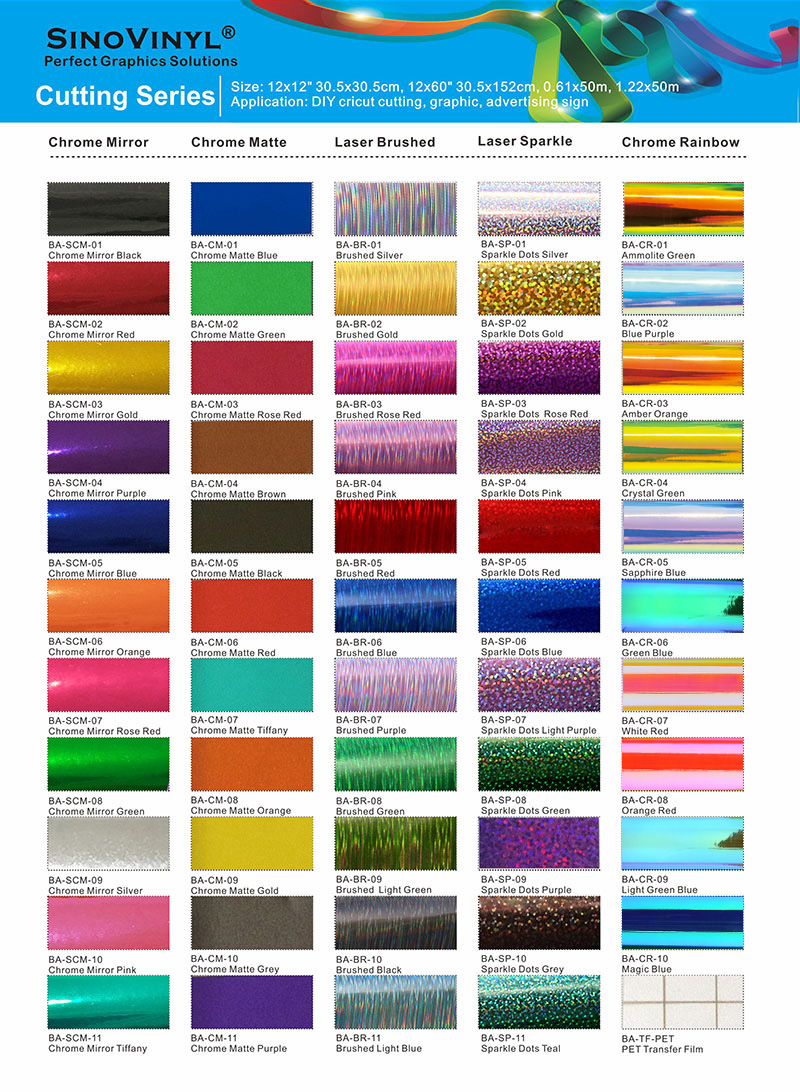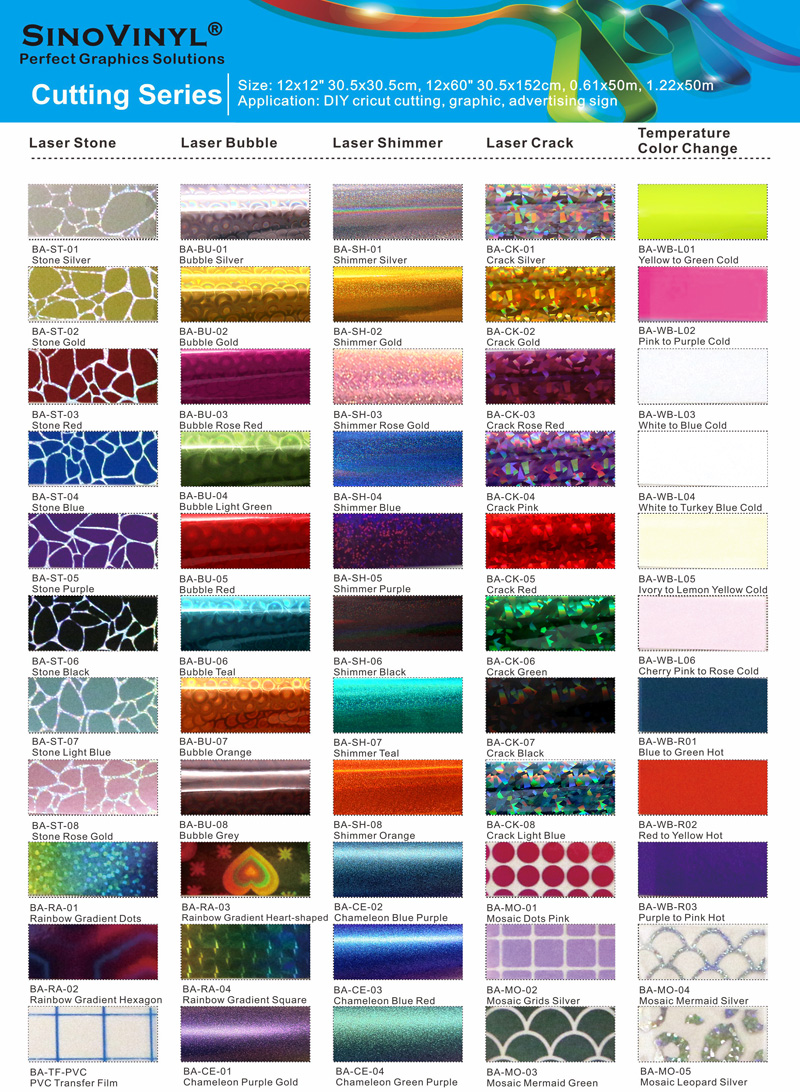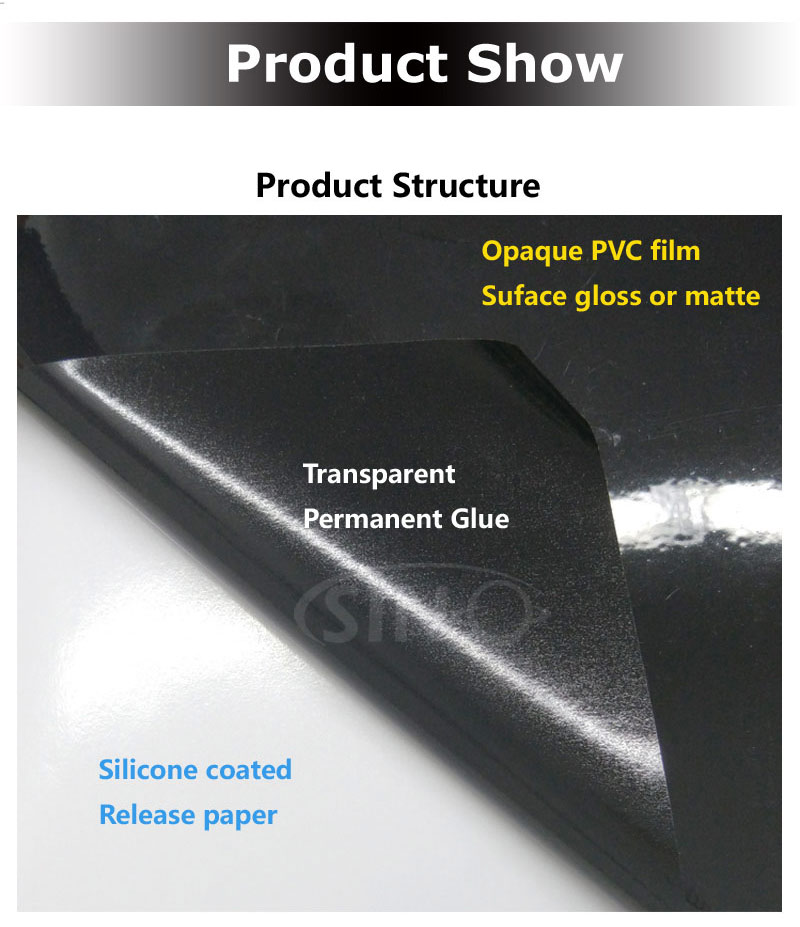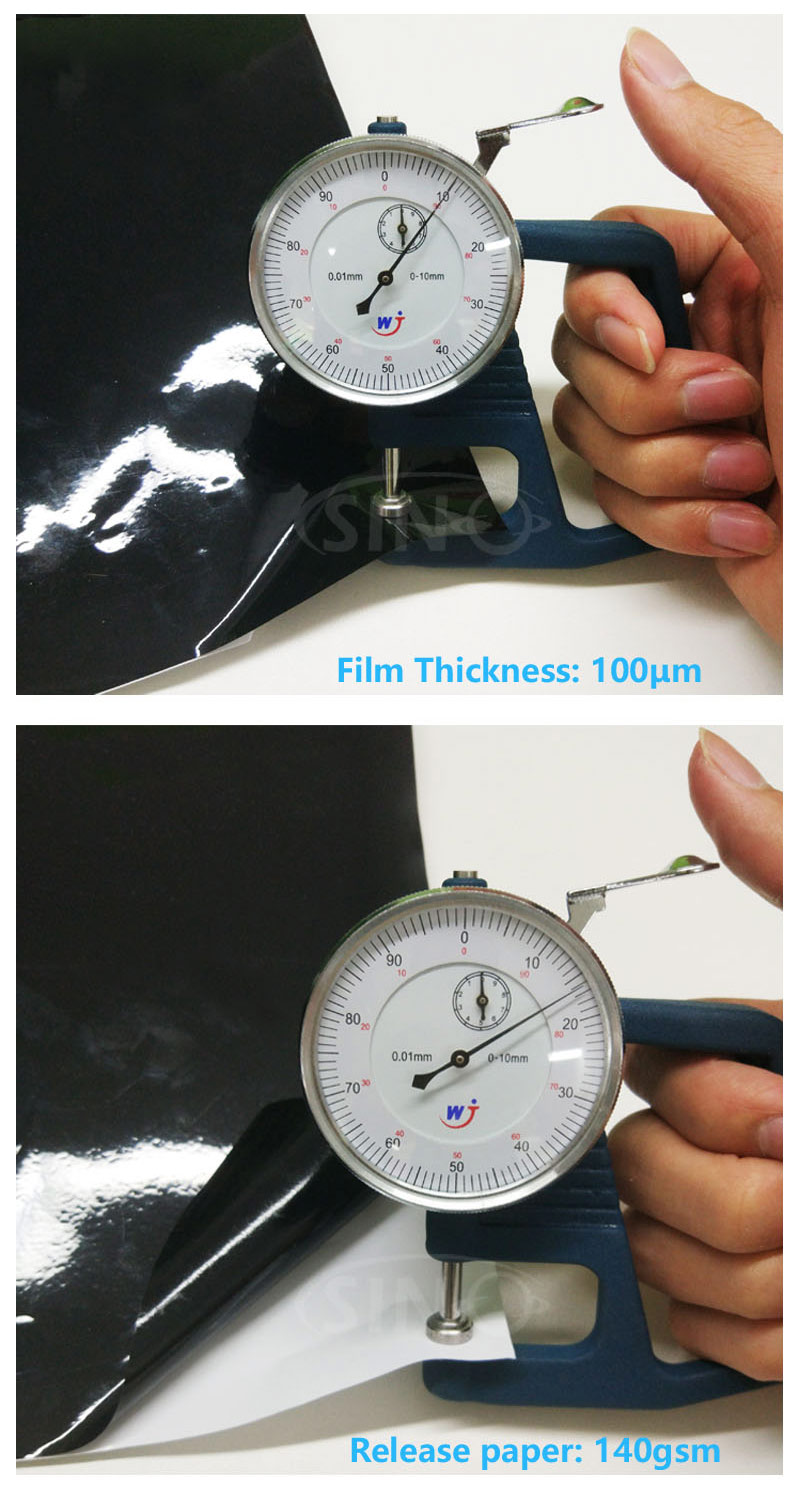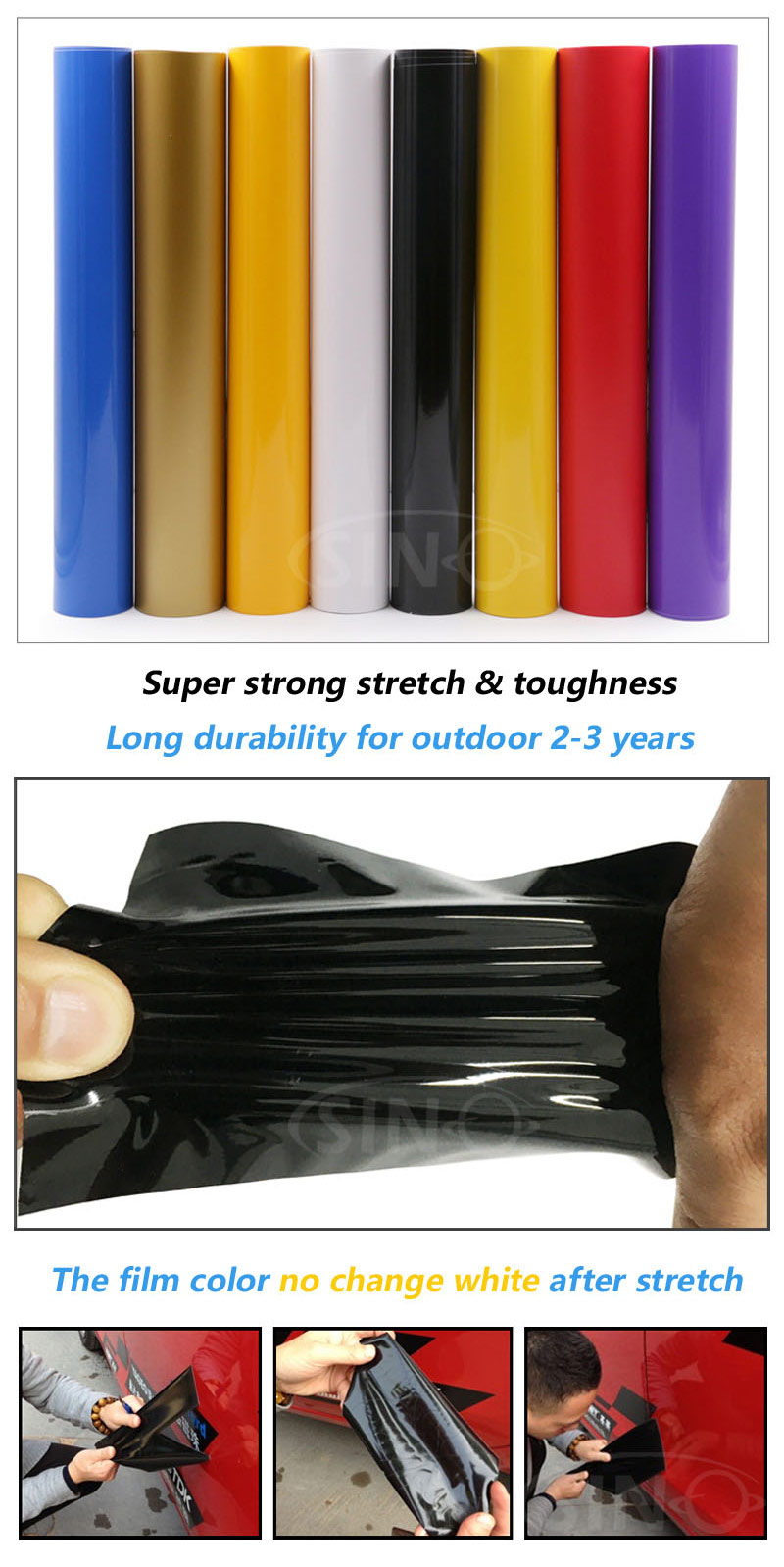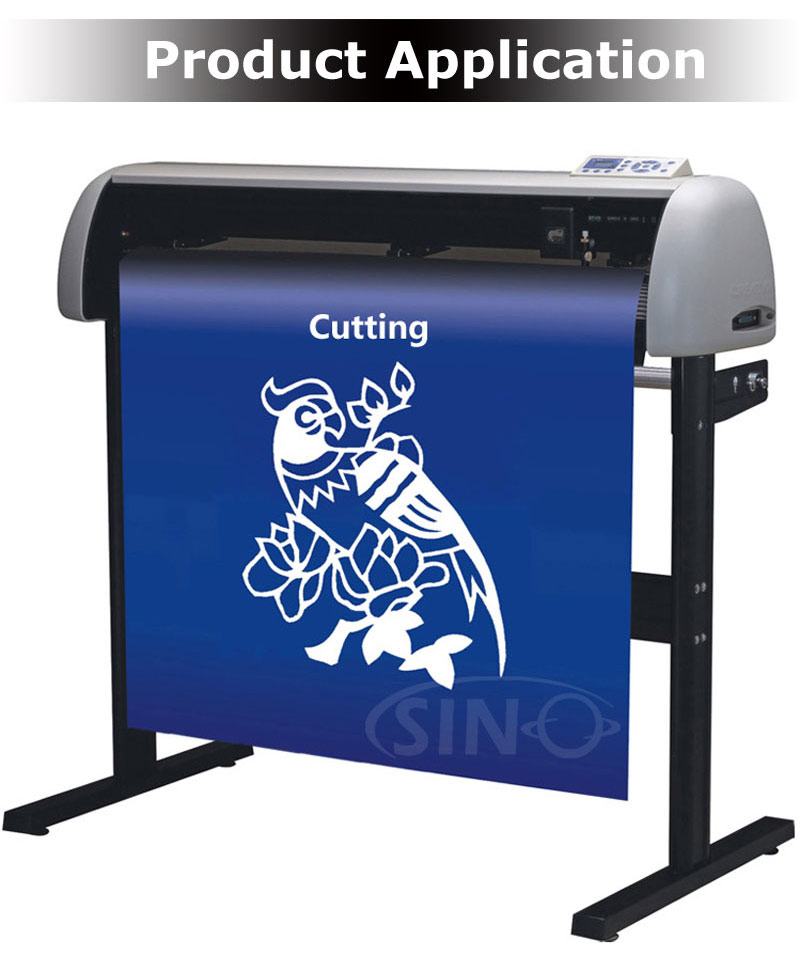 ---