CARLIKE CL-CR-01 Holographic Chrome Rainbow Ammolite Green Vinyl

Important: The chrome rainbow vinyl can not stretch too much, need good skill to install on car

Color: Chrome Rainbow Ammolite Green 

Model number: CL-CR-01 

Performance level: Premium+

Film produce technology: Calendered

Film thickness: 150micron, 6mil(with glue)

Release paper: 160g/m², Silicone coated

Adhesive thickness: 30μm

Durability: 1-3 years

Air bubble free: Yes

Application: Car wrap

Application temperature: From +80°С to +120°С

Temperature resistance: From -40°С to +120°С

Storing period: 2 years if stored in +10°С to +25°С, relative humidity 50%, in original package, away from direct sunlight, clean and dry place

Package: Full roll width 1.35m, length 18m, weight 13KG

Packing size: 1.4x0.18x0.18m

Remark: the full roll 1.35x18M/4.4x59FT usually is enough for wrap a full sedan or SUV. If your car is larger, please choose 1.35x23M/4.4x75FT, we will send 1.35x5M/4.4x16FT + 1.35x18M/5x59FT.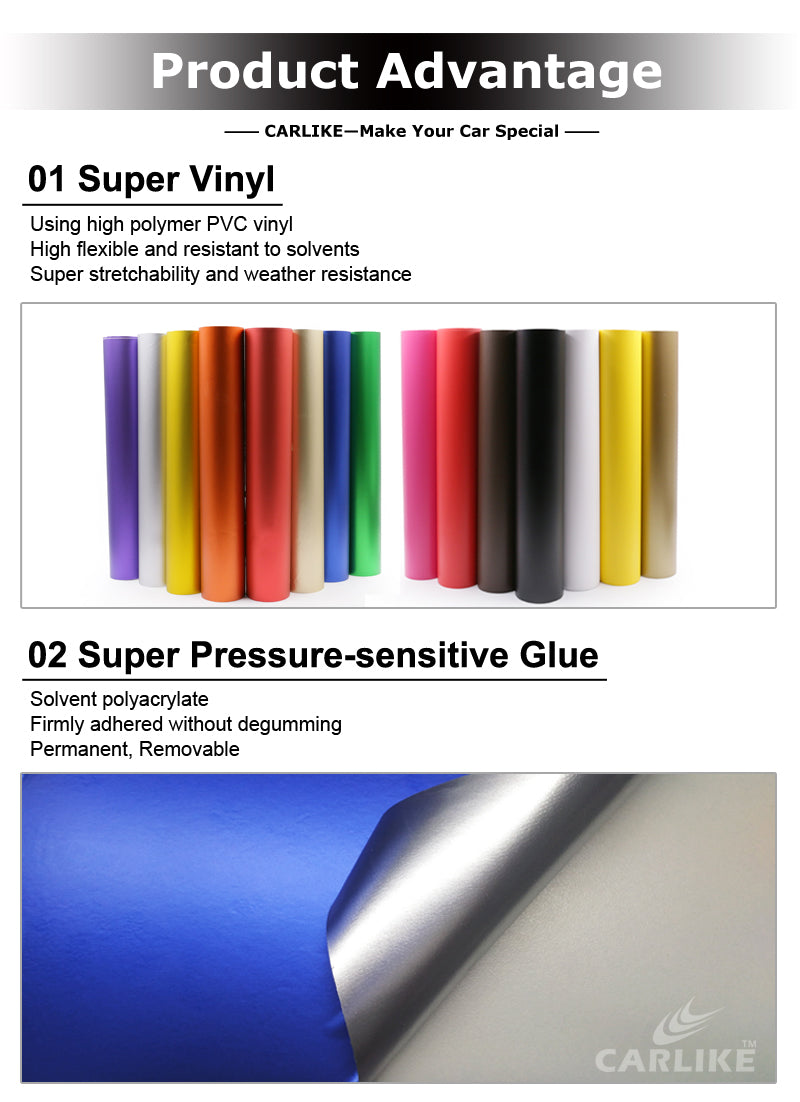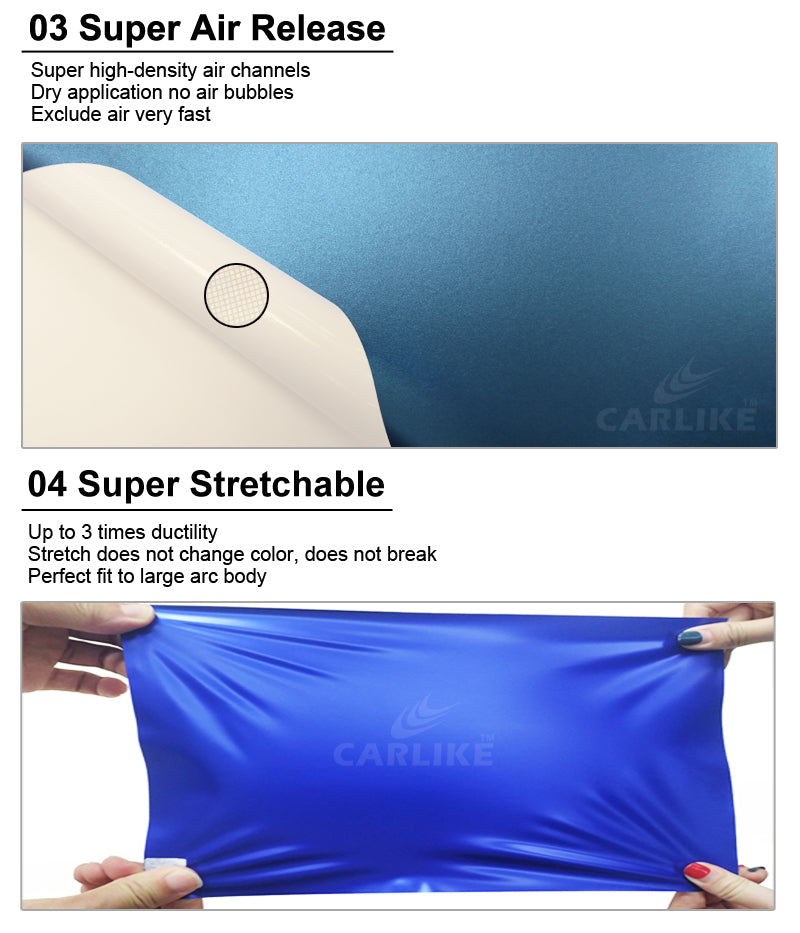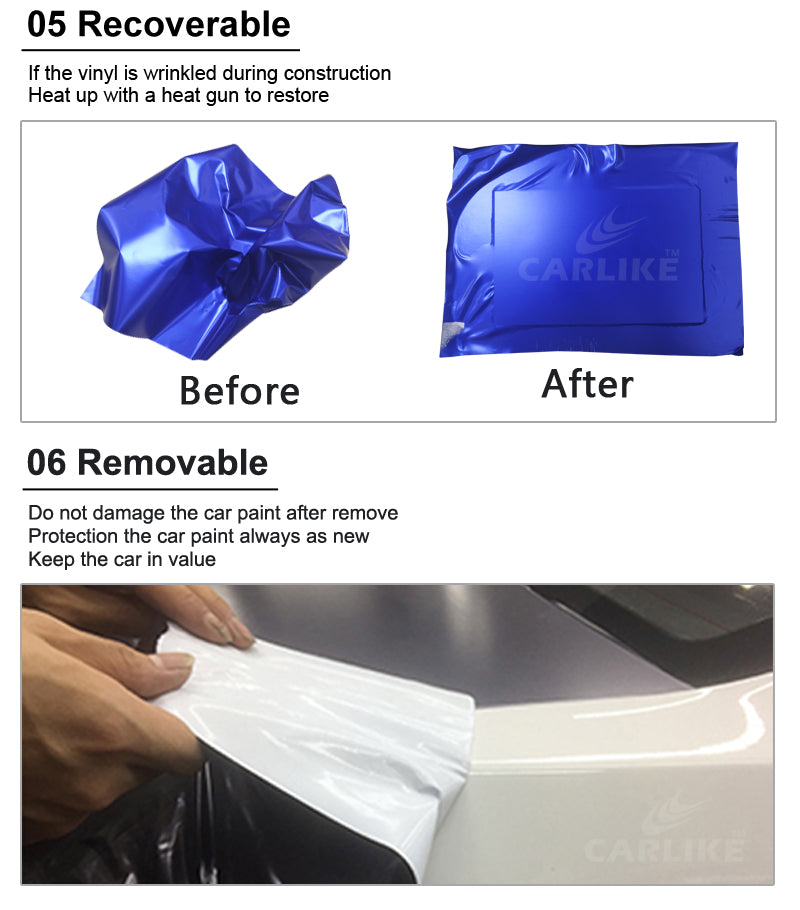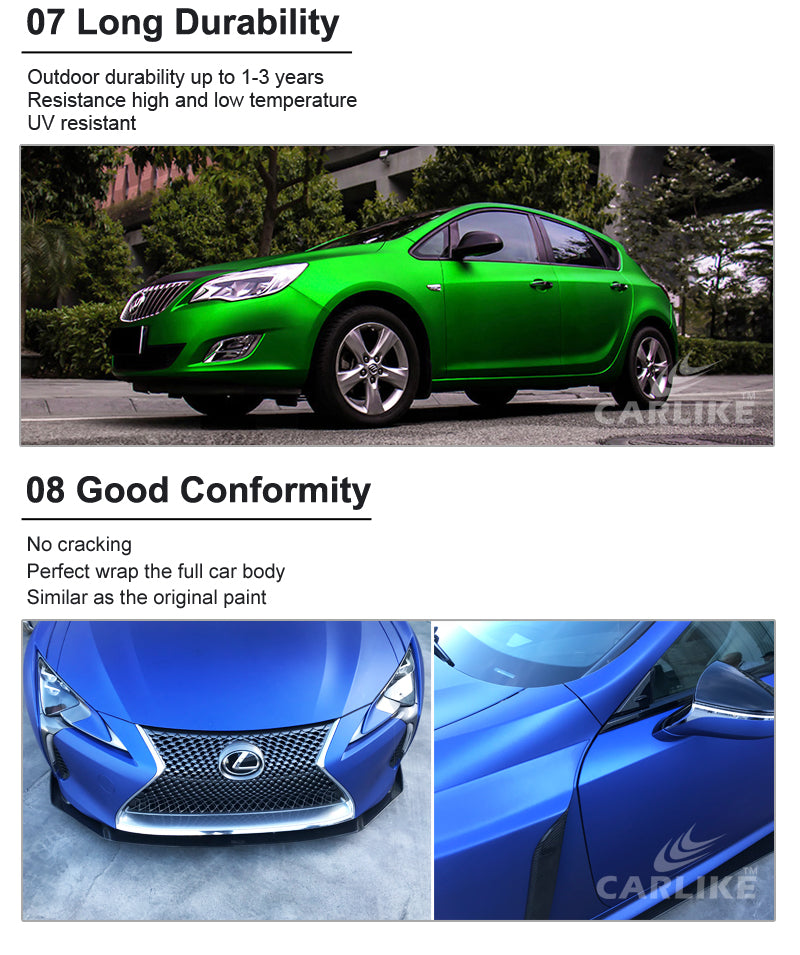 Caution: The product images, colors on the screen are approximate. For the real representation of the product color, please check the color swatch.
Chrome Rainbow Ammolite Green Vinyl Wrap
Elevate the appearance of your vehicle with the mesmerizing Chrome Rainbow Ammolite Green Vinyl Wrap Car. This unique vinyl wrap combines a chrome rainbow effect with a vibrant ammolite green color, creating an eye-catching and dynamic transformation for your car.
Key Features:
Chrome Rainbow Effect: The vinyl wrap features a captivating chrome rainbow effect that adds depth and movement to the surface. As light interacts with the wrap, it creates a stunning display of shifting colors, providing a captivating visual experience.

Vibrant Ammolite Green Color: The dominant ammolite green color radiates energy and exudes a bold and vibrant look. It is designed to make your vehicle stand out, showcasing your individuality and style.

Durable and Weather-Resistant: Crafted from high-quality vinyl material, the Chrome Rainbow Ammolite Green Vinyl Wrap Car is built to withstand various weather conditions. It offers protection against minor scratches, UV damage, and fading, ensuring long-lasting performance and preserving your car's original paintwork.

Versatile Application: The vinyl wrap can be applied to different areas of your car, including body panels, hoods, roofs, mirrors, and more. This versatility allows you to create a customized and personalized look that suits your preferences.

Professional Installation Recommended: For optimal results, it is recommended to have the Chrome Rainbow Ammolite Green Vinyl Wrap Car professionally installed by an experienced vinyl wrap installer. Their expertise ensures a precise and seamless application, enhancing the overall appearance of the wrap.

Easy Maintenance: Maintaining the vibrant and glossy look of the vinyl wrap is straightforward. Regular cleaning with mild soapy water and gentle handling will help retain its shine and protect it from damage, ensuring long-term satisfaction with your car's enhanced appearance.
---
We Also Recommend
---