CARLIKE CL-XK002 Pattern Bright Starry Sky High-precision Printing Customized Car Vinyl Wrap
Noted: This product is special customization according to your car model, please tell us your car model after make the order. We also supply customized by your design, please contact us to get more informations.
Characteristic: Super stretch, incredible restorable

Performance level: Premium+

Film produce technology: Calendered

Film thickness: 160micron, 6.4mil(with glue)

Release paper: 160g/m², Silicone coated

Adhesive thickness: 30μm

Air bubble free: Yes

Application: Car wrap

Application temperature: From +80°С to +120°С

Temperature resistance: From -40°С to +120°С

Storing period: 2 years if stored in +10°С to +25°С, relative humidity 50%, in original package, away from direct sunlight, clean and dry place

Package: Full roll width 1.52m, length usually 18m based on your car model, weight 16KG

Packing size: 1.55x0.18x0.18m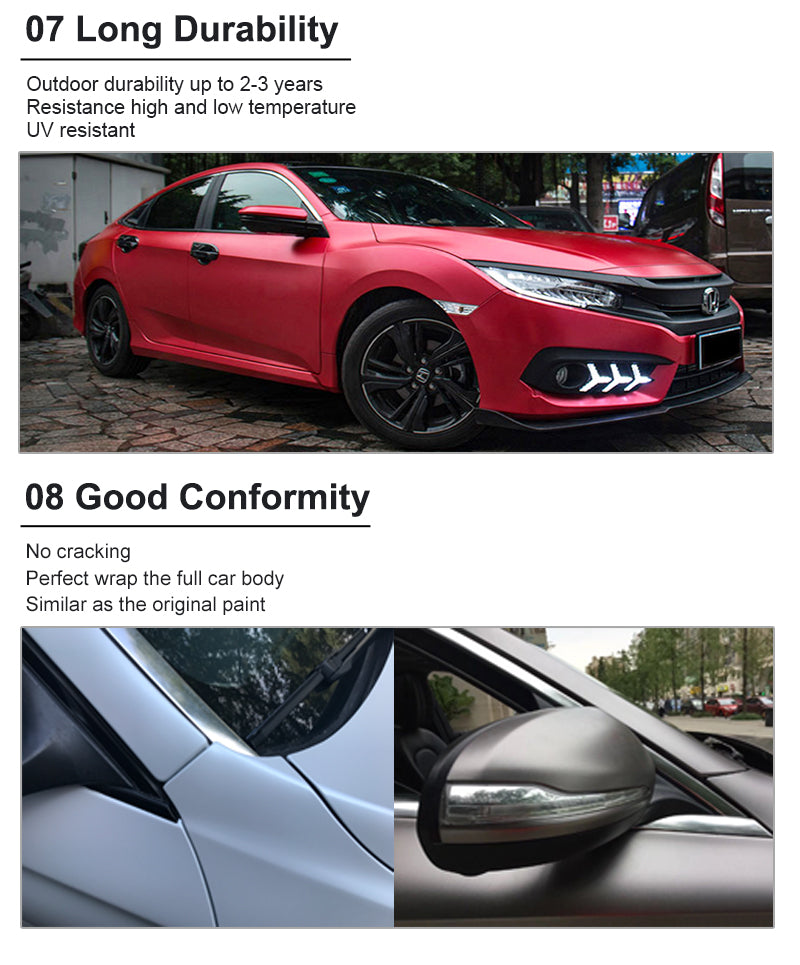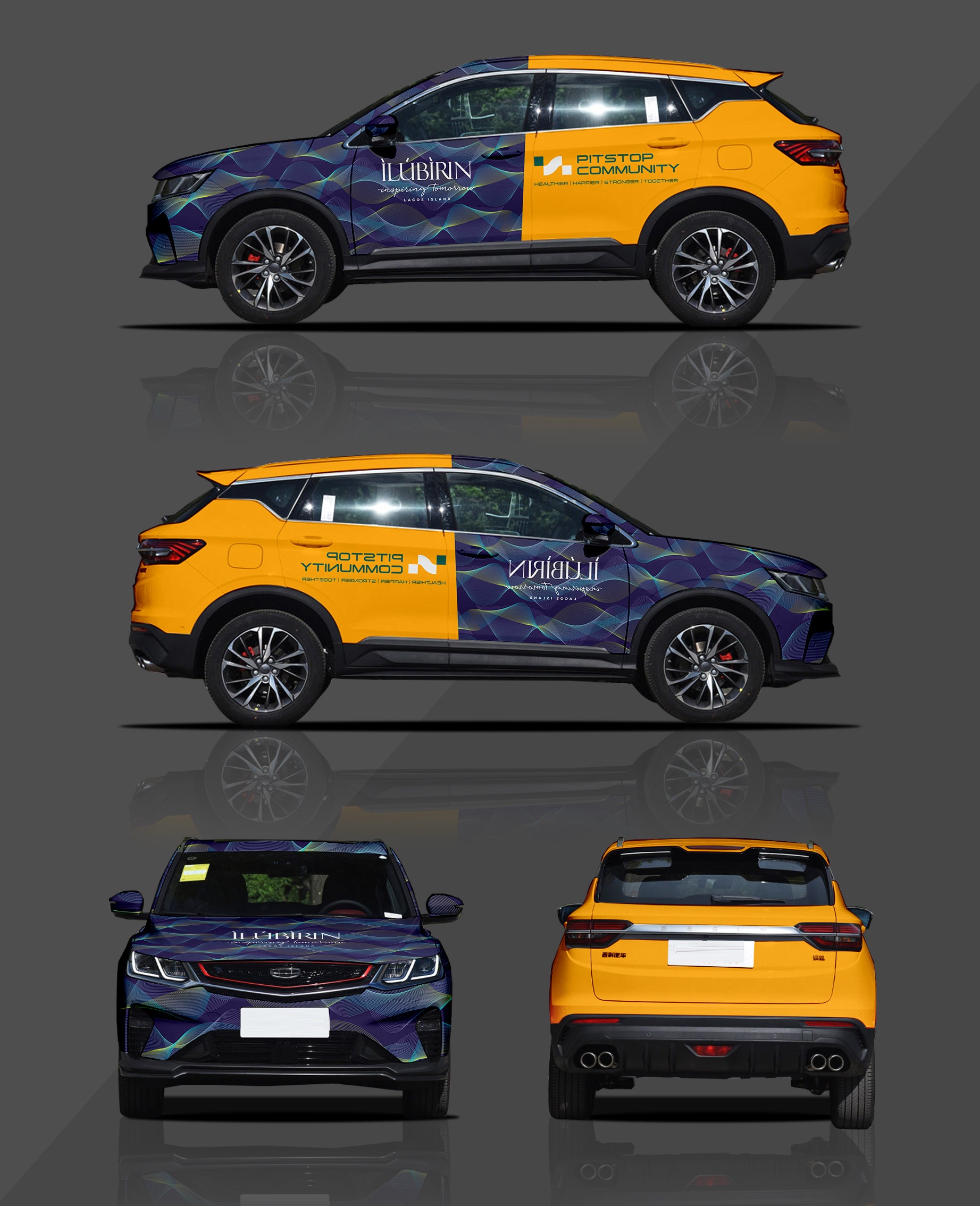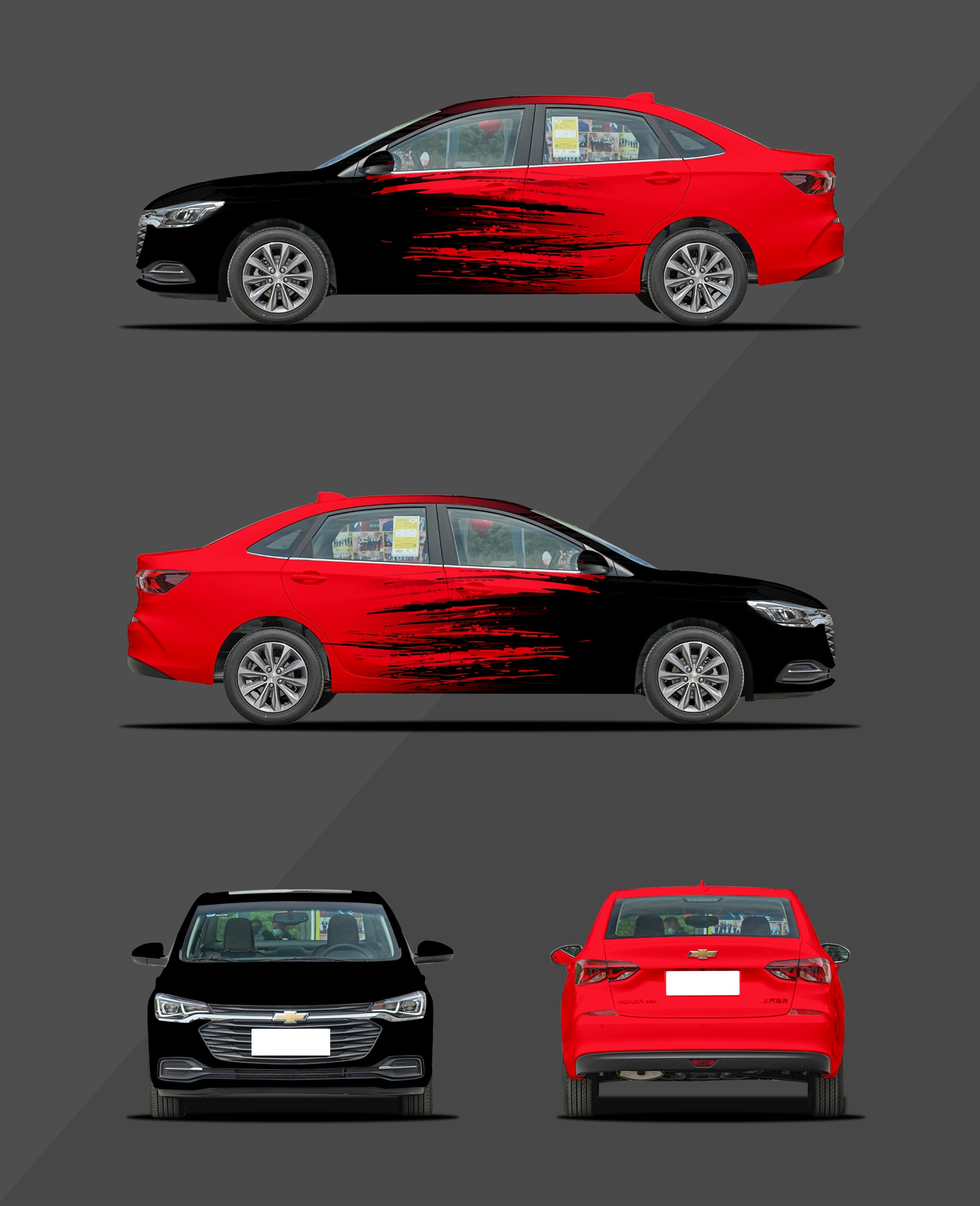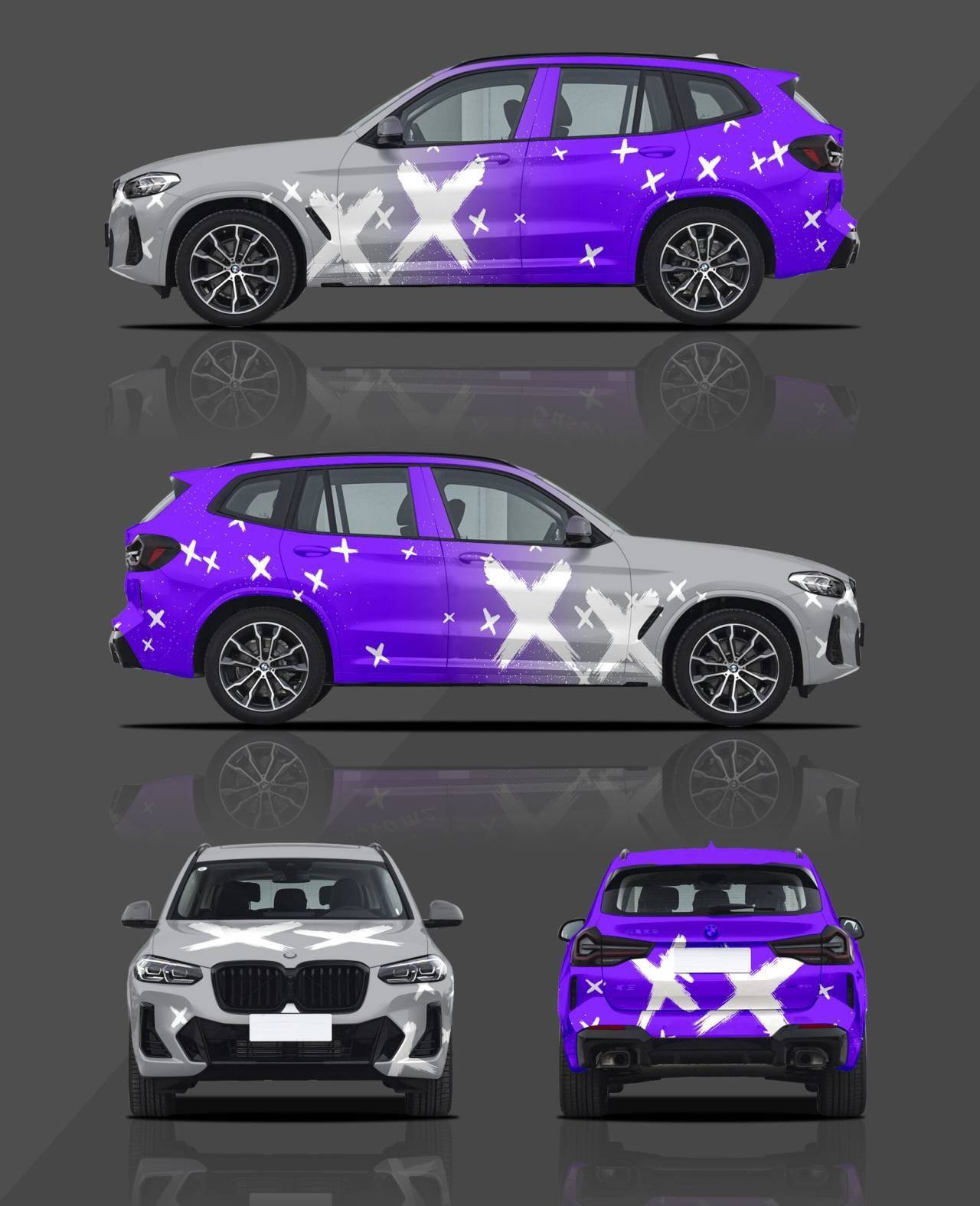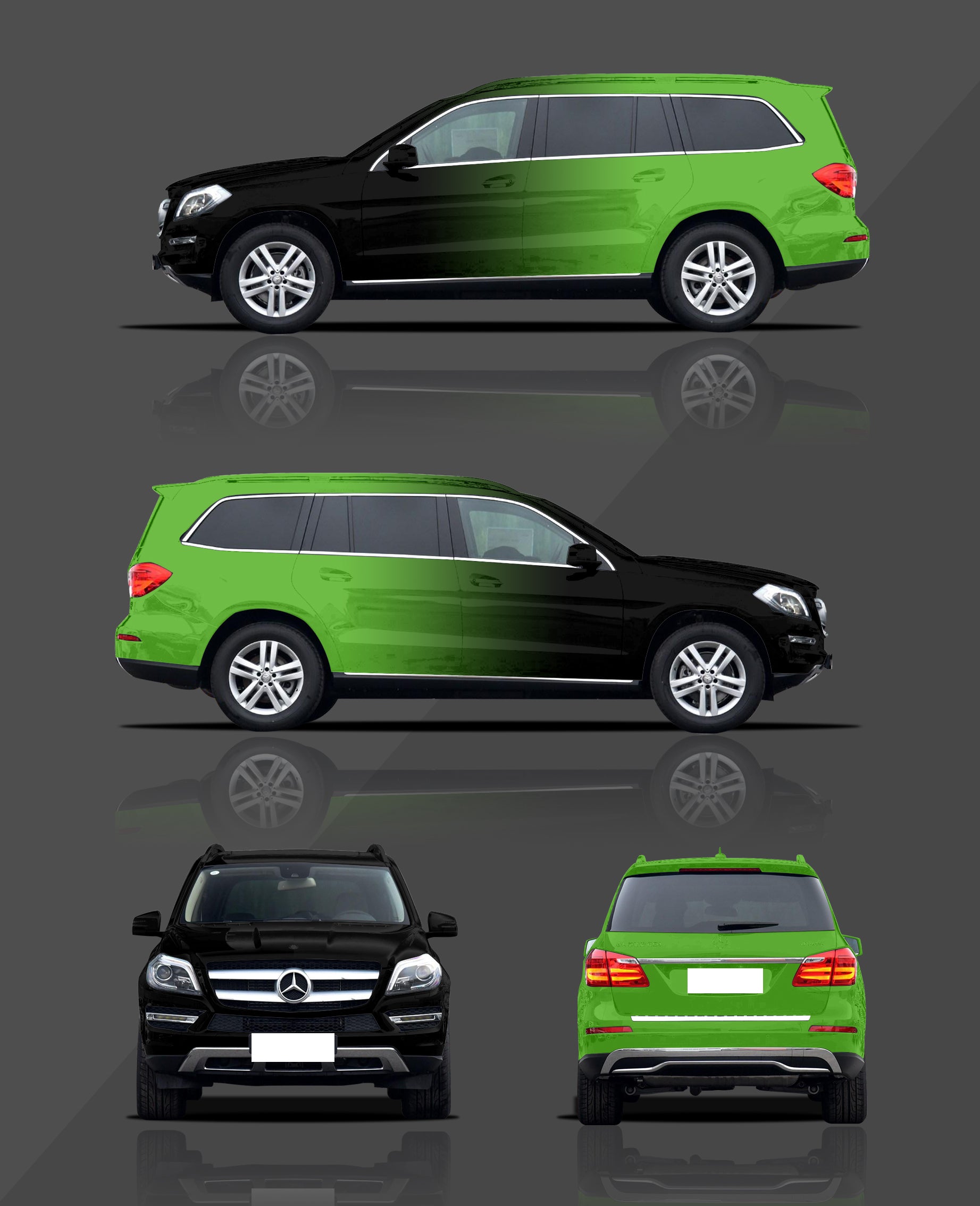 Product Information: Customized Design Car Vinyl Wrap
Make a bold and unique statement with a Customized Design Car Vinyl Wrap. This innovative and personalized vinyl wrap option allows you to transform your vehicle's appearance with a design that reflects your individual style and personality. From vibrant colors to intricate patterns and custom graphics, the possibilities are endless.
Endless Design Options
With a Customized Design Car Vinyl Wrap, you have the freedom to create a truly one-of-a-kind look for your vehicle. Whether you prefer a bold and eye-catching design, a subtle and elegant pattern, or a representation of your favorite hobby or brand, the customization options are limitless. Work with a professional designer or explore pre-made design templates to bring your vision to life.
High-Quality Vinyl Material
The Customized Design Car Vinyl Wrap is crafted using high-quality vinyl material, specifically formulated for automotive applications. This vinyl is designed to be durable, weather-resistant, and long-lasting, ensuring that your customized design remains vibrant and intact for years to come. The material also provides protection against minor scratches, UV exposure, and fading, helping to preserve the underlying paintwork.
Professional Installation
To ensure a flawless and professional result, it is highly recommended to have the Customized Design Car Vinyl Wrap installed by a professional. An experienced vinyl wrap installer possesses the expertise, precision, and specialized tools necessary to apply the wrap seamlessly, ensuring that the design aligns perfectly with your vehicle's contours. Their attention to detail will bring out the full potential of your customized design.
Easy Maintenance
Maintaining the Customized Design Car Vinyl Wrap is relatively simple. Regular cleaning with mild soapy water and a soft cloth will help preserve the vibrant colors and intricate details of the design. Avoid using abrasive materials or harsh chemicals that could damage the vinyl wrap. With proper care, your customized design will continue to impress and turn heads wherever you go.
Removability and Versatility
Should you decide to change your vehicle's look or update your design in the future, the Customized Design Car Vinyl Wrap is removable without causing damage to the underlying paintwork. This flexibility allows you to update or modify your design as your tastes evolve or to adapt to different occasions or promotional purposes.
Summary
Customized Design Car Vinyl Wrap offers endless possibilities for creating a unique and personalized look for your vehicle. With high-quality vinyl material, professional installation, easy maintenance, and the ability to change or update the design as desired, this wrap provides a durable and visually striking enhancement to your vehicle's appearance. Consult with a professional vinyl wrap installer or reputable supplier to explore the possibilities of Customized Design Car Vinyl Wrap and turn your vehicle into a true reflection of your individuality.
---
We Also Recommend
---