CARLIKE CL-SGD-06 Super Glitter Diamond Stone Pink Vinyl

Color: Super Glitter Stone Pink
Model number: CL-SGD-06

Performance level: Premium+

Film produce technology: Calendered

Film thickness: 350micron, 15mil(with glue)

Release paper: 160g/m², Silicone coated

Adhesive thickness: 30μm

Durability: 1-3 years

Air bubble free: Yes

Application: Car wrap

Application temperature: From +80°С to +120°С

Temperature resistance: From -40°С to +120°С

Storing period: 2 years if stored in +10°С to +25°С, relative humidity 50%, in original package, away from direct sunlight, clean and dry place

Package: Full roll width 1.2m, length 18m, weight 13KG

Packing size: 1.25x0.18x0.18m

Remark: the full roll 1.22x18M/4x59FT usually is enough for wrap a full sedan or SUV. If your car is larger, please choose 1.22x23M/4x75FT, we will send 1.22x5M/4x16FT + 1.22x18M/5x59FT.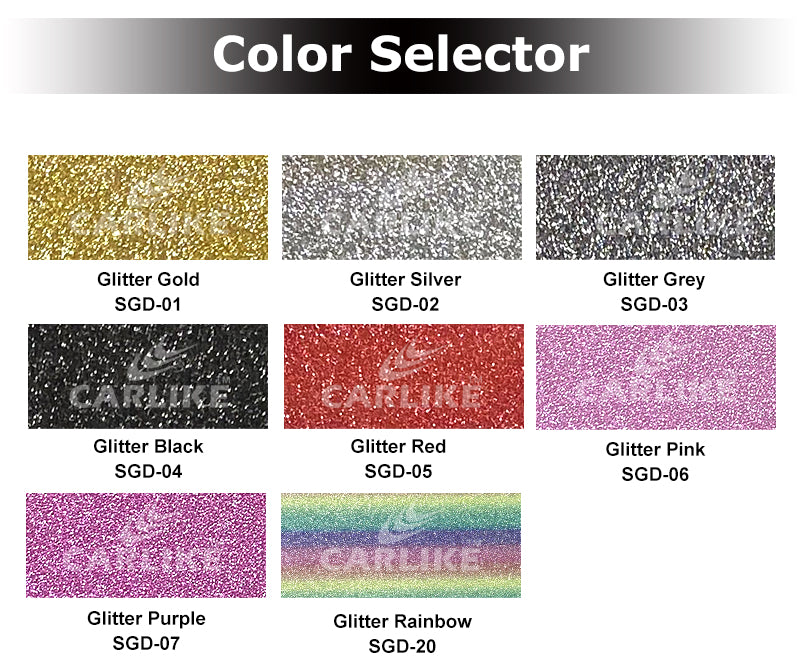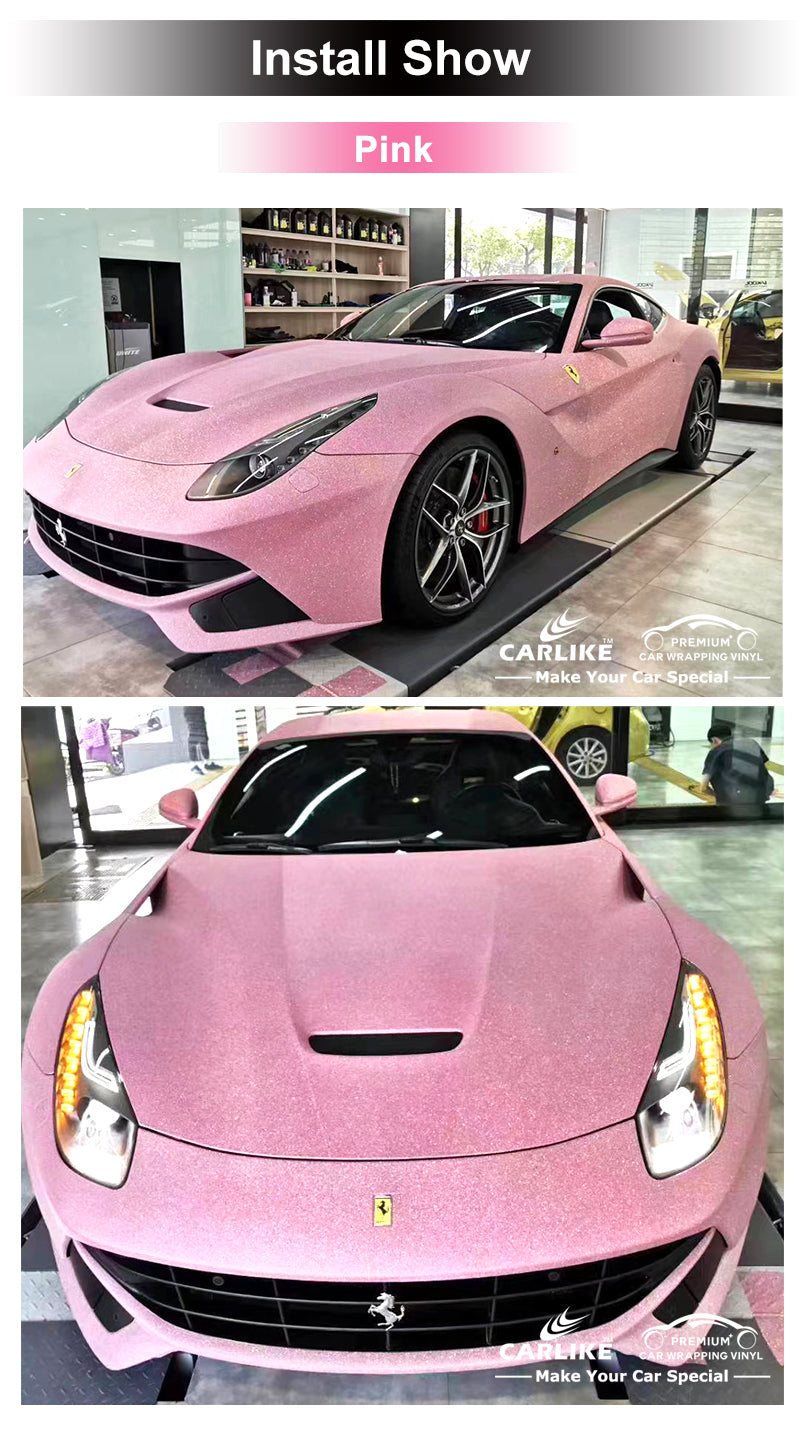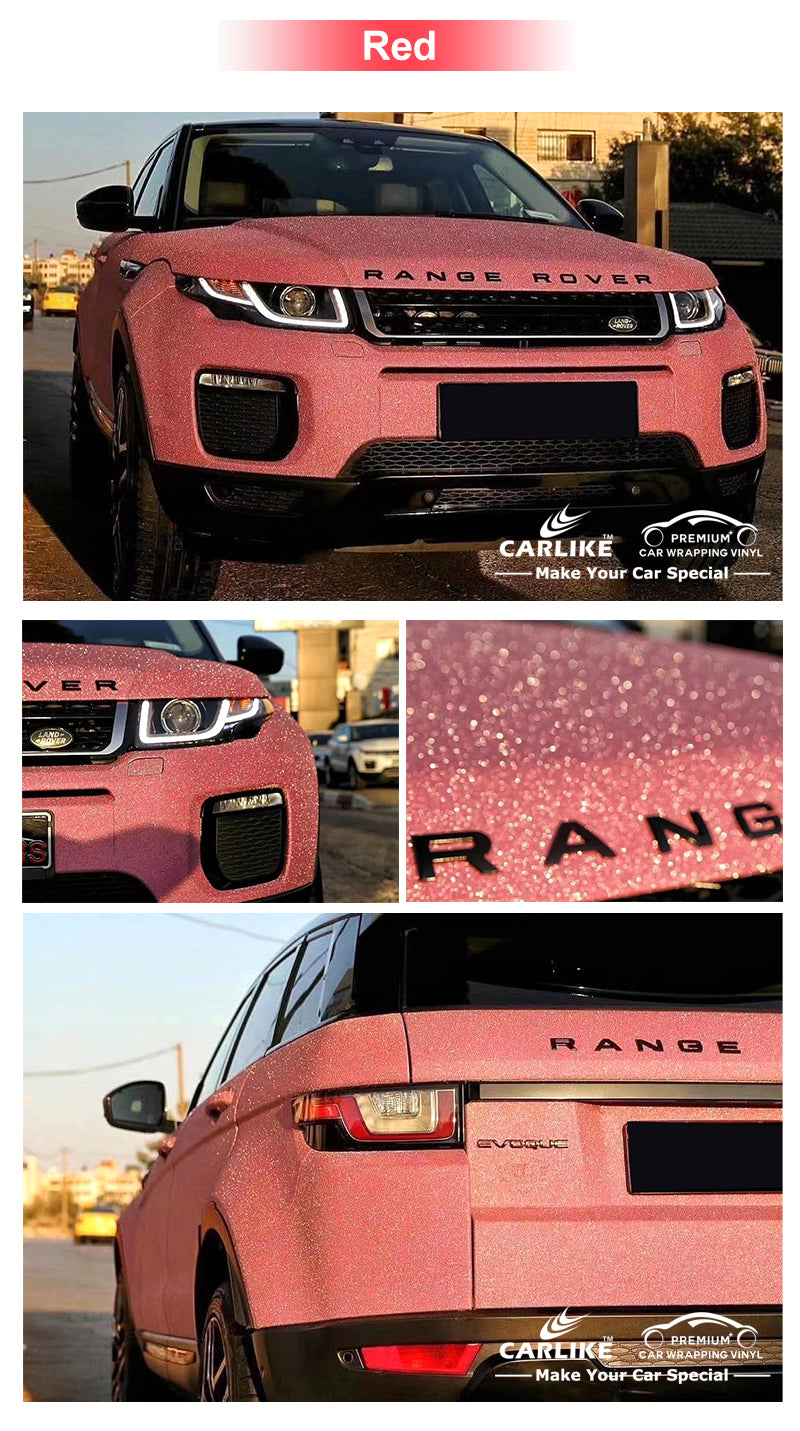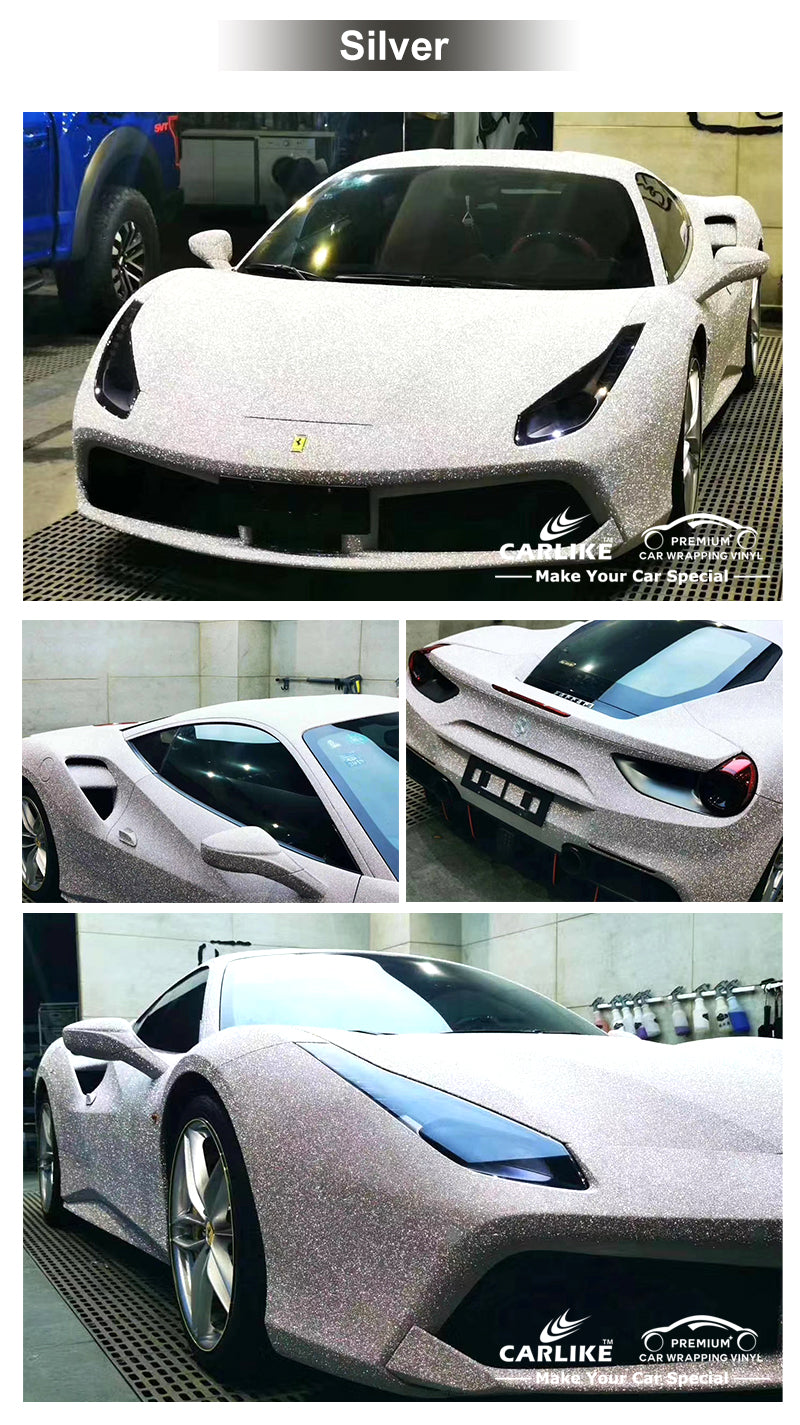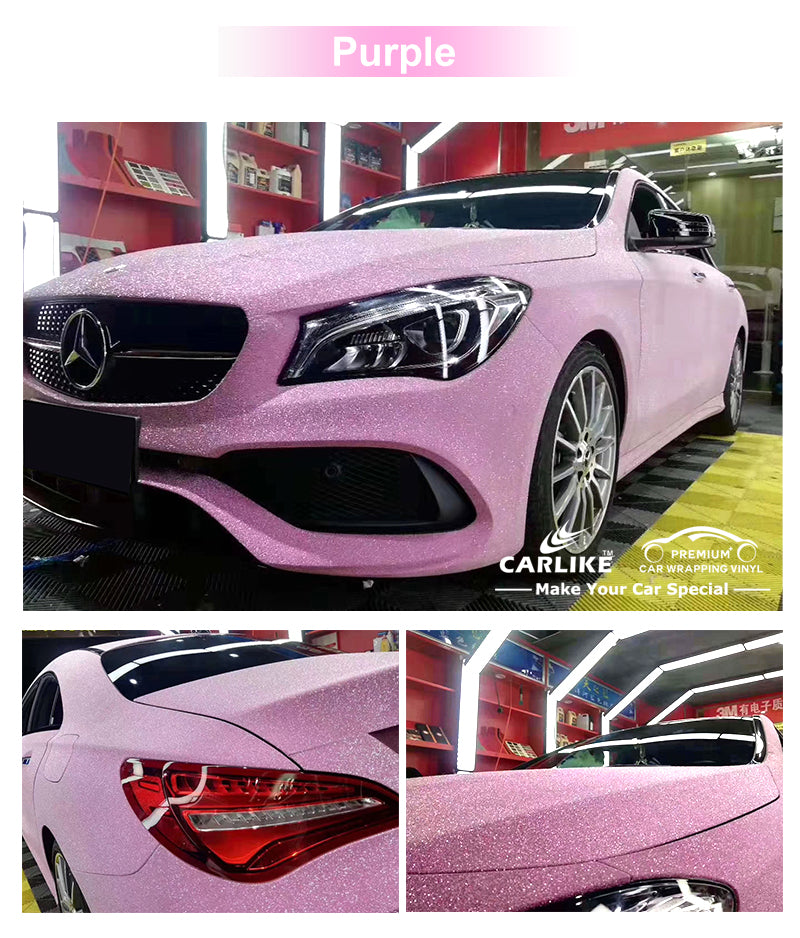 Caution: The product images, colors on the screen are approximate. For the real representation of the product color, please check the color swatch.
Super Glitter Diamond Stone Pink Vinyl is a type of vinyl wrap that can provide a vibrant and dazzling appearance when used to wrap a car. It features a pink color with a glittery finish, creating a sparkling effect that adds a touch of glamour and uniqueness to your vehicle.
When applied to your car's surface using adhesive backing, the Super Glitter Diamond Stone Pink Vinyl can completely transform its look. The pink color, combined with the embedded glitter particles, gives your car a lively and eye-catching appearance that stands out on the road.
Similar to other vinyl wraps, this type of vinyl wrap can be used to wrap various parts of your car, including body panels, hood, roof, mirrors, and more. Not only does it change the car's aesthetics, but it also provides some level of protection to the underlying paintwork against minor scratches and UV damage.
It's important to note that the durability and lifespan of the Super Glitter Diamond Stone Pink Vinyl can vary depending on factors such as the quality of the material and the installation process. To ensure a professional installation and maximize the lifespan of the vinyl wrap, it's recommended to consult with an experienced vinyl wrap installer.
Regular maintenance is crucial to preserve the appearance and longevity of the vinyl wrap. Cleaning it regularly using mild soapy water and avoiding abrasive materials or harsh chemicals will help maintain its shine and protect it from damage.
Before proceeding with the installation, it's advisable to check local regulations and restrictions regarding the use of decorative vinyl wraps on vehicles. Some areas may have specific guidelines regarding the type and placement of vinyl wraps, so it's important to ensure compliance with local regulations.
For the most accurate and up-to-date information on the Super Glitter Diamond Stone Pink Vinyl or any other specific vinyl wrap product, it's recommended to consult with a professional vinyl wrap installer or contact a reputable supplier. They can provide detailed information on the product, including availability, installation procedures, and maintenance guidelines.
---
We Also Recommend
---