CARLIKE CL-US-03 Ultra Matte Satin Metallic Meteorite Grey Vinyl
Series: 3000
Brand: CARLIKE

Color: Ultra Matte Satin Metallic Meteorite Grey

Model number: CL-US-03

Characteristic: Super stretch, incredible restorable

Performance level: Premium+

Film produce technology: High polymeric with double casting

Film thickness: 160micron, 6.4mil (with glue)

Release paper: 160g/m2, silicone coated

Adhesive thickness: 30μm

Air bubble free: Yes

Application: Car wrap

Application temperature: From +80°С to +120°С

Temperature resistance: From -40°С to +120°С

Storing period: 2 years if stored in +10°С to +25°С, relative humidity 50%, in original package, away from direct sunlight, clean and dry place

Package: Full roll width 1.52m, length 17m, weight 13KG

Packing size: 1.55x0.18x0.18m

Remark: the full roll 1.52x17M/5x56FT usually is enough for wrap a full sedan or SUV. If your car is larger, please choose 1.52x23M/5x75FT, we will send 1.52x6M/5x19FT + 1.52x17M/5x56FT.

Quality warranty: 2 Years, during the quality warranty period, the film surface has no obvious fading, no cracking, and no residual glue on the car paint after removable.
Data Sheet
Surface
Opaque
Substrate
material
130Microns
High Polymeric PVC
Pressure
sensitive adhesive
30μm
Solvent-based Removable
Releaser liner
160G double PE coating
High density air channels
Elongation
at break
300%
Tear strength 
37.2 N/10mm
Test Method: ASTM D3759
Glossiness
Gloss 95-110Gu
Matte 5-30Gu
Viscosity
Initial tack:700-800g/25mm
After 24 hours:1800-2000g/25mm
After 3 months: 1500g/25mm
Peel strength
2.5N/25mm
Test Method: ASTM D3330
Temperature resistance
 -40°С to +120°С
Flourescent
ultraviolet test 
Gray Level: 4-5
Test Method: ASTM D4329-13A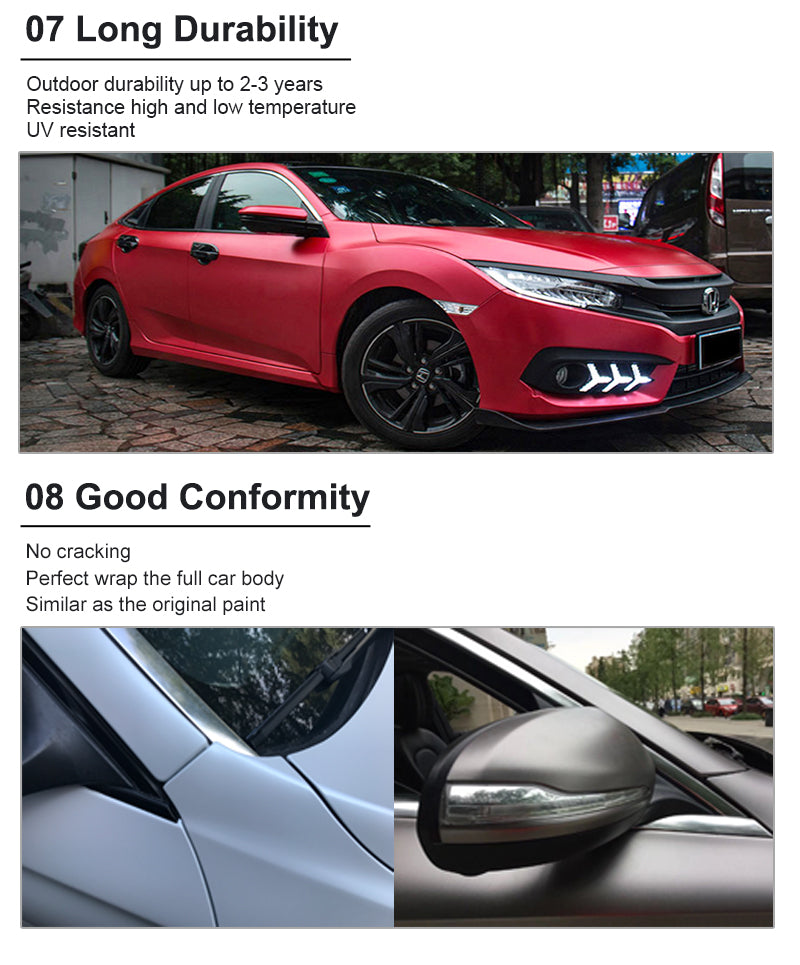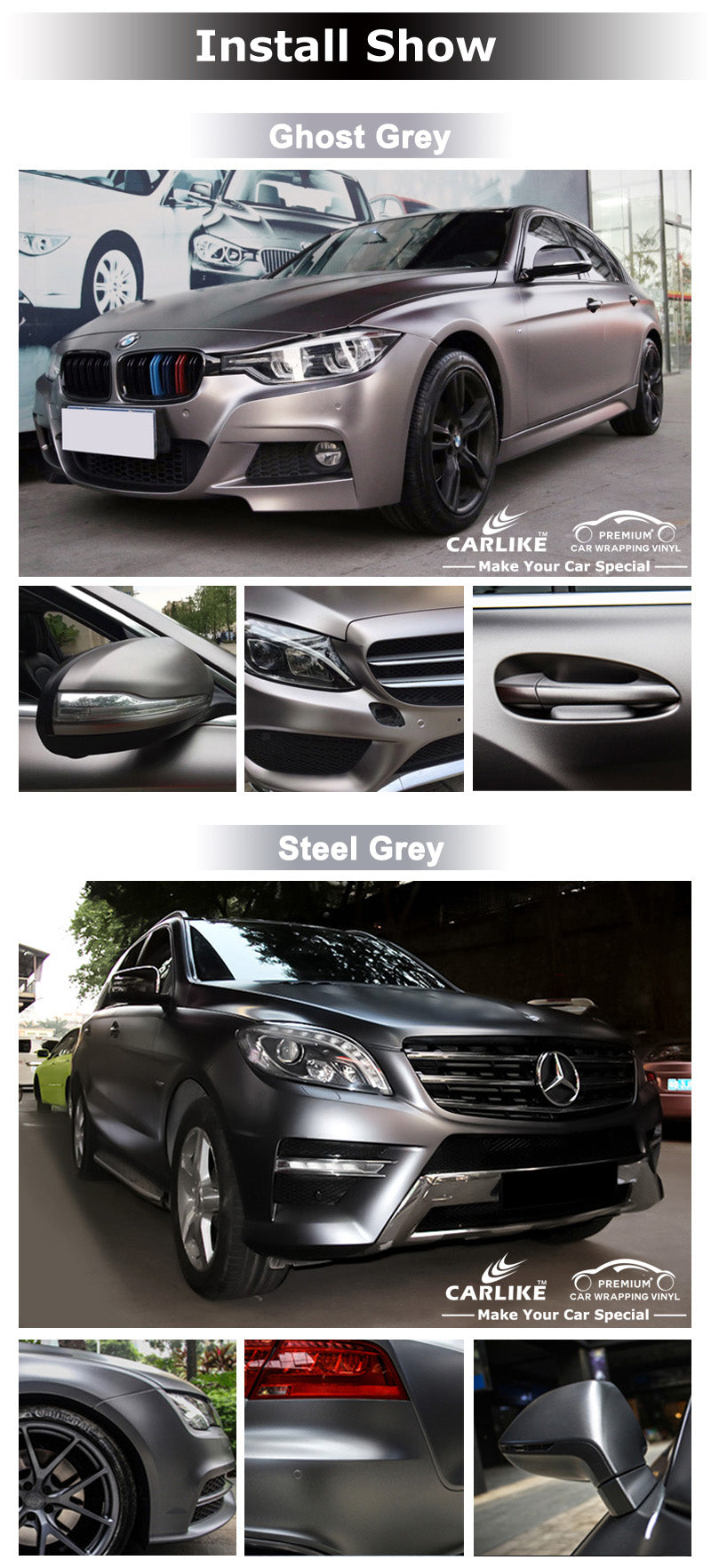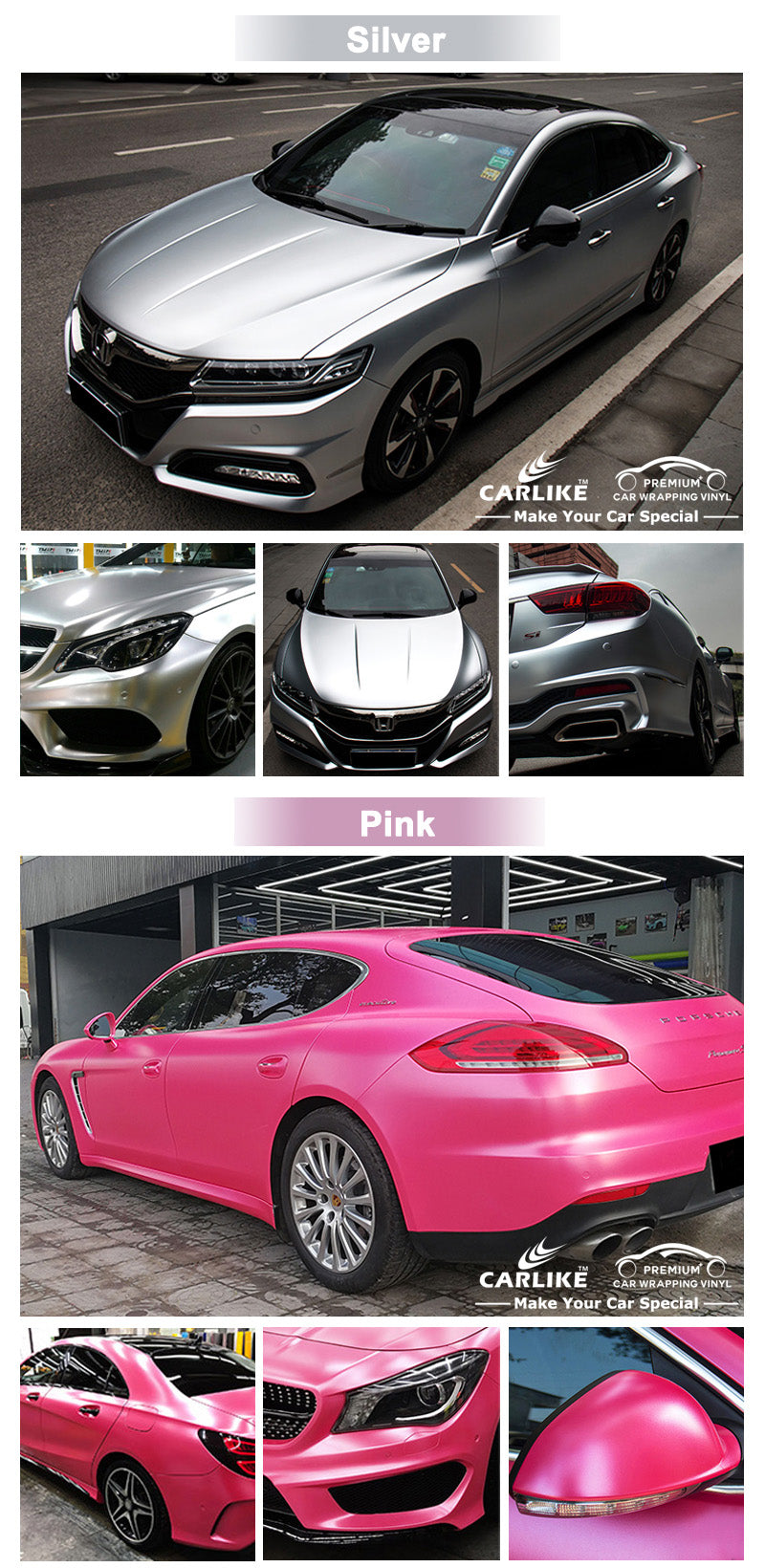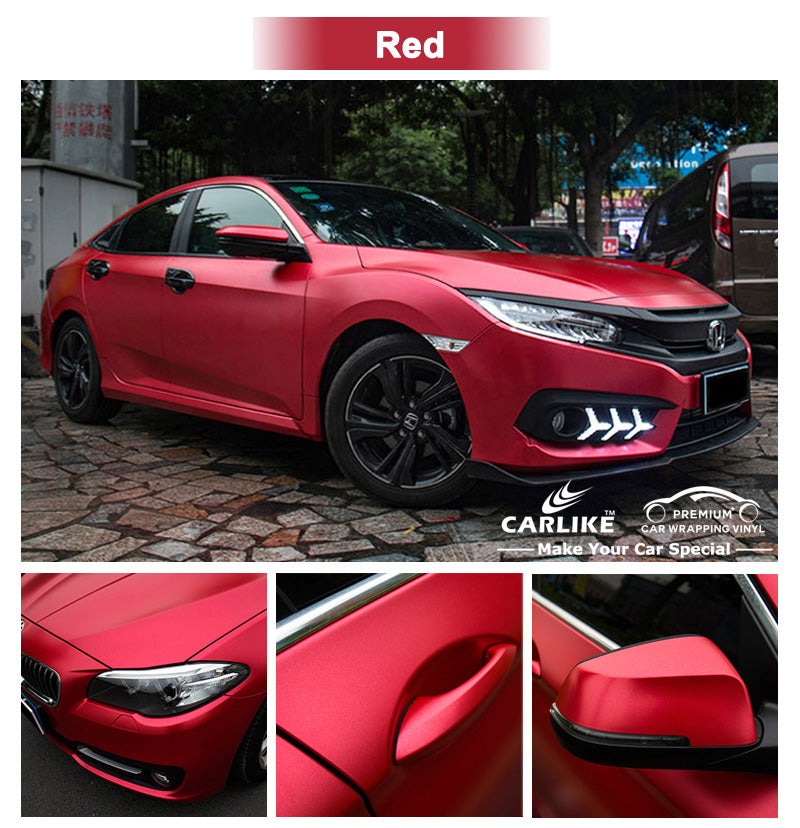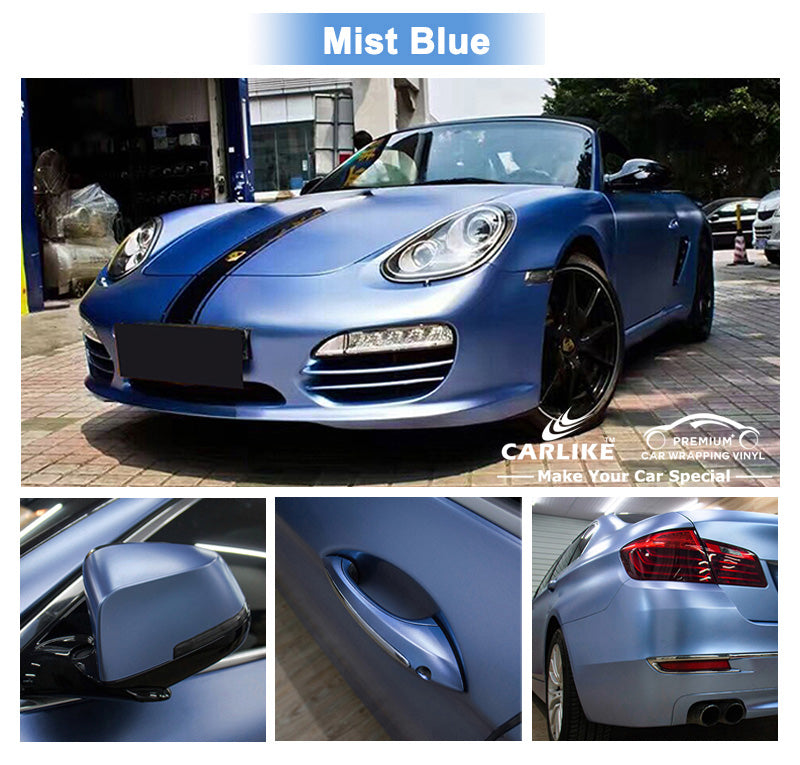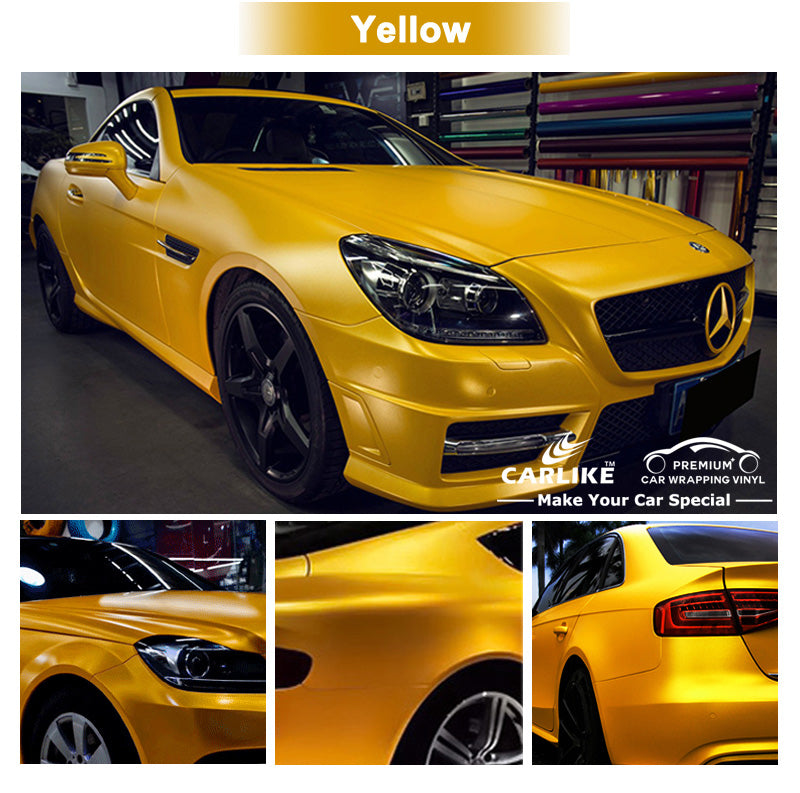 Caution: The product images, colors on the screen are approximate. For the real representation of the product color, please check the color swatch.
Ultra Matte Satin Metallic Meteorite Grey Vinyl Car Wrapping is a cutting-edge and popular automotive modification technique that involves wrapping the exterior of a vehicle with a specialized vinyl material. This type of car wrapping offers several benefits and has become increasingly popular among car enthusiasts and professionals alike. In this detailed explanation, we will explore the key aspects of Ultra Matte Satin Metallic Meteorite Grey Vinyl Car Wrapping, including its definition, advantages, application process, durability, and aesthetics.

1. Definition:
Ultra Matte Satin Metallic Meteorite Grey Vinyl Car Wrapping refers to a specific type of vinyl film designed to completely cover a car's original paint surface. The "Ultra Matte" finish provides an exceptionally flat appearance, reducing the glossy reflections often seen on traditional paint jobs. "Satin Metallic" describes a unique blend of subtle metallic particles mixed into the vinyl material, which adds a distinctive shimmer to the matte finish, enhancing the overall visual appeal of the vehicle. The color "Meteorite Grey" typically denotes a deep and rich dark gray hue, resembling the surface of a meteorite.

2. Advantages:
a. Aesthetic Enhancement: Ultra Matte Satin Metallic Meteorite Grey Vinyl Car Wrapping offers a distinct and eye-catching appearance, setting the vehicle apart from others on the road. The combination of matte and metallic elements provides a refined and sophisticated look, exuding a sense of luxury and exclusivity.

b. Paint Protection: Vinyl car wraps act as a protective layer over the original paint, shielding it from various environmental elements such as UV rays, road debris, bird droppings, and minor scratches. This helps maintain the car's resale value by preserving the factory paint in pristine condition.

c. Versatility: Vinyl car wraps come in a wide range of colors and finishes, allowing car owners to explore various design options and express their individual style and personality.

d. Reversibility: Unlike permanent paint jobs, vinyl car wraps are not permanent. If desired, the vinyl can be removed without damaging the original paint, providing an opportunity for car owners to revert to the factory appearance or try out different vinyl wraps.

e. Cost-Effective: Car wrapping is generally more cost-effective than a full repaint, making it an attractive option for those who want to change their car's appearance without breaking the bank.

3. Application Process:
The application of Ultra Matte Satin Metallic Meteorite Grey Vinyl Car Wrapping involves meticulous steps to achieve a flawless finish. The process is typically performed by experienced professionals to ensure quality and longevity. Here's a simplified overview of the process:

a. Surface Preparation: The car's exterior surface is thoroughly cleaned and degreased to remove any contaminants that could interfere with the vinyl's adhesion.

b. Vinyl Cutting: The vinyl film is precisely cut according to the vehicle's dimensions using computer-aided design (CAD) software and cutting plotters.

c. Installation: The vinyl wrap is carefully applied to the car's surface, starting from one end and gradually smoothing it out to avoid air bubbles and wrinkles.

d. Heat Application: A heat gun is used to stretch the vinyl and conform it to complex curves and contours of the vehicle, ensuring a seamless appearance.

e. Trim and Finish: Excess vinyl is trimmed away, and the edges are meticulously tucked and sealed for a clean and professional look.

4. Durability:
Ultra Matte Satin Metallic Meteorite Grey Vinyl Car Wrapping is known for its durability when properly maintained. The vinyl material is designed to withstand various environmental challenges, such as exposure to sunlight, rain, and harsh weather conditions. With regular care and proper cleaning techniques, a high-quality vinyl wrap can last anywhere from 5 to 10 years or more, depending on the brand and climate.

5. Aesthetics:
The combination of the ultra-matte finish and metallic particles creates a visually captivating effect on the car's surface. The flat appearance reduces reflections, making the car appear stealthy and more refined. The addition of metallic elements adds depth and sophistication, as the finish subtly shimmers in the light, making it particularly striking under the sun or artificial lighting.

In conclusion, Ultra Matte Satin Metallic Meteorite Grey Vinyl Car Wrapping is an innovative and appealing automotive modification that offers various advantages, including aesthetic enhancement, paint protection, versatility, and cost-effectiveness. When executed by experienced professionals, this type of car wrap can provide a long-lasting and visually stunning transformation, allowing car owners to express their style while preserving the vehicle's original paint in optimal condition.
---
We Also Recommend
---